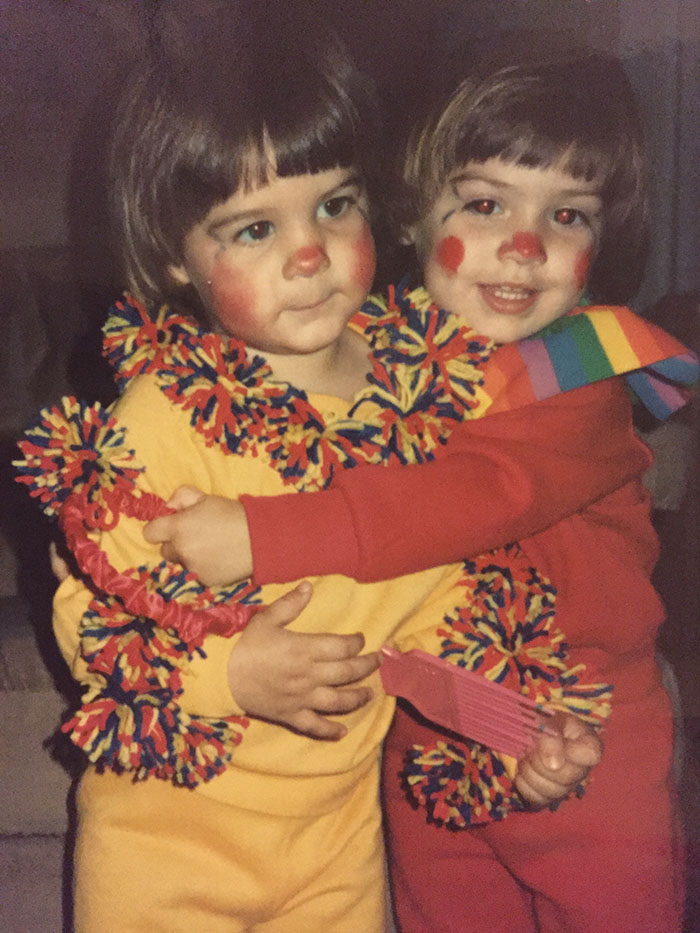 Hubs: Want to throw a party this weekend?
Me: Heck yes. But we need to come up with the theme?
Hubs: Theme?
Me: Yes I was thinking, for the middle of October, it would be perfect to dress up like the changing season and colors of leaves.
Hubs: "Face to palm"
---
I personally feel every celebration should be organized with a theme. And I feel strongly that the theme should include an attire and costume. It is amazing I never got into theatre and stage management, I would have loved that design!
It should come as no surprise with my love for a good theme party, that Halloween is high up on my list as a favorite holiday. Sure, I love the candy, but I really-really love the thought process that goes into a costume. Every year is a new adventure and a new costume waiting to be thought of and designed. If I asked my parents, they would probably say, I have never had a normal, purchased costume. When all the girls were teetering into more mature costumes, I was dressing up as a zombie cheerleader or a patriotic character encouraging people to vote (I did this again in college- picture below). However, I do not have a partner in crime that enjoys dressing up as much as I do. I have had to tone down my costume ideas the past few years because getting more than a colored t-shirt on my husband is a major feat.
I still am working on the costume for this year. I will get it together eventually! Here are some ideas for this Halloween:
1. Party animal– first seen on Lauren Conrad's crew; 2. Rose All Day * the Wine of Unicorns– I made this up the other night for a wig party, but I don't hate it as a costume; 3. A pineapple– this should be obvious if you have been following along; 4. Where's Waldo– I have the perfect LuLaRoe top that would work great and be super comfy
But for now, I thought it would be fun to take a look down memory lane and check out past costumes I have rocked throughout the years. Hopefully, these might give you some ideas for your costumes this year.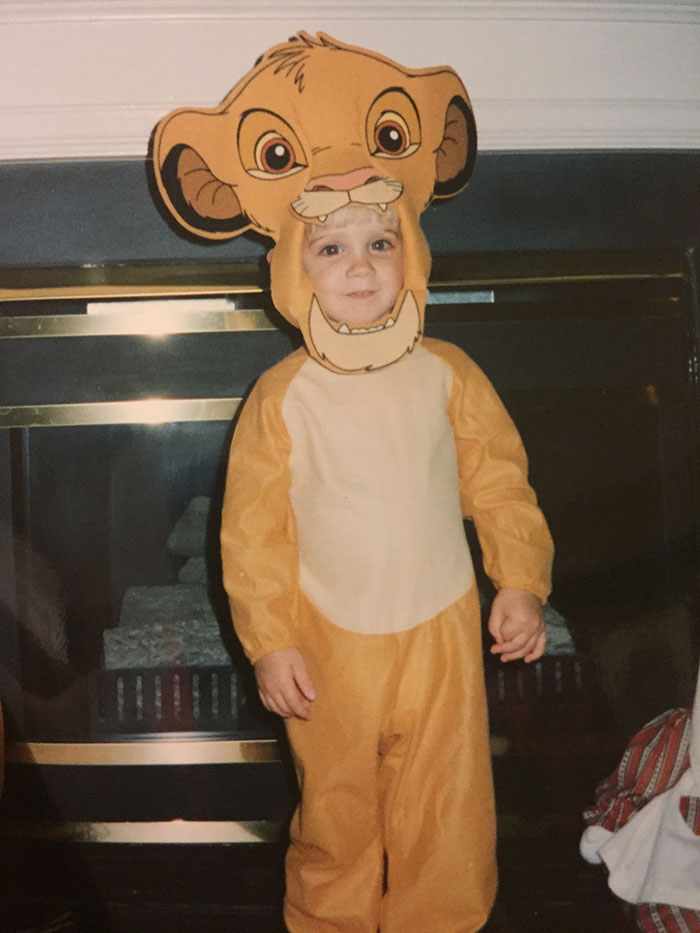 This one isn't of me, but instead my brother. I mean how stinking cute?!
A joker/jester? Other girls were princesses and I dress up as a jester? And again look at my brother, too stinking cute!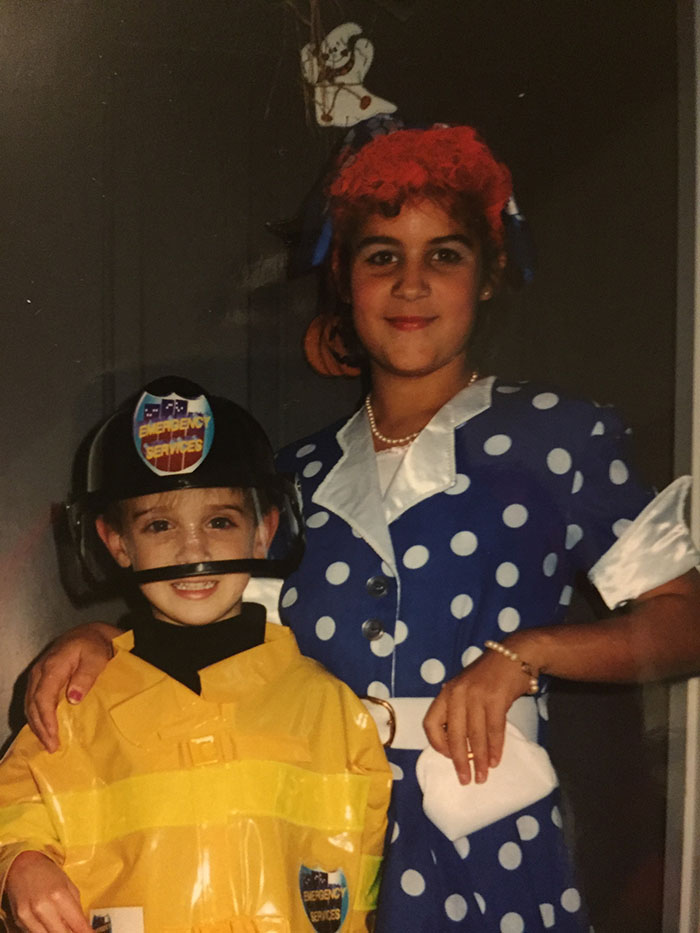 This was the age I started wearing my neighbor's old dance costumes for Halloween. Too bad there's no way I could put that costume back on, Ricky and Lucy would be a good costume idea for us this year.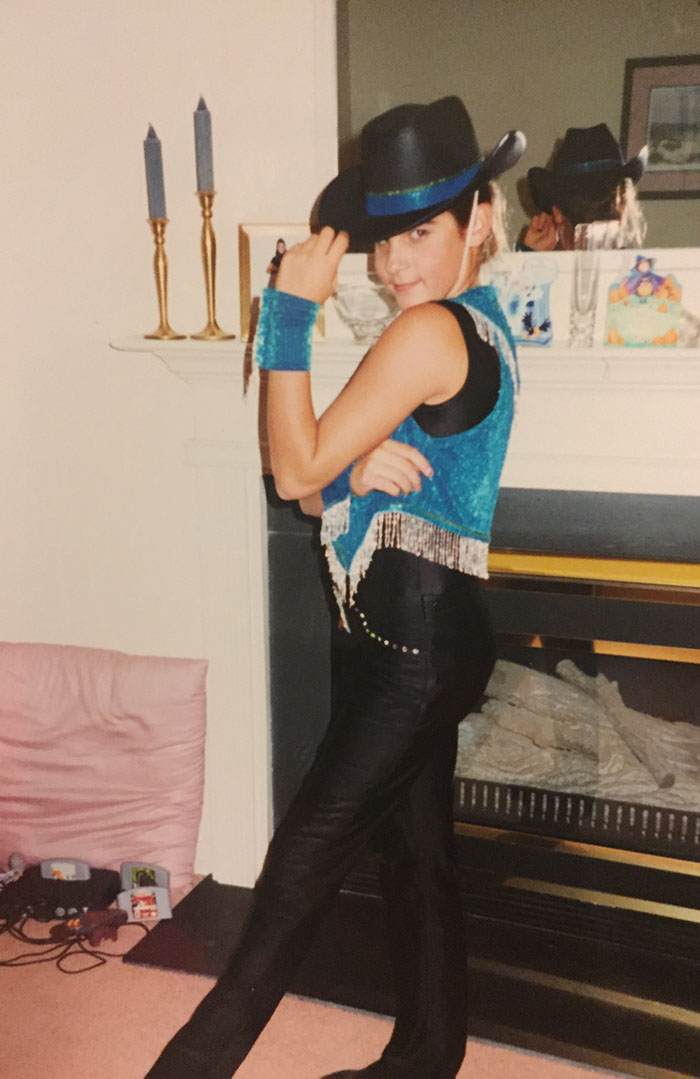 Again, another old dancers costume.  But let's pay bigger attention to the old Nintendo- I would love to find these again.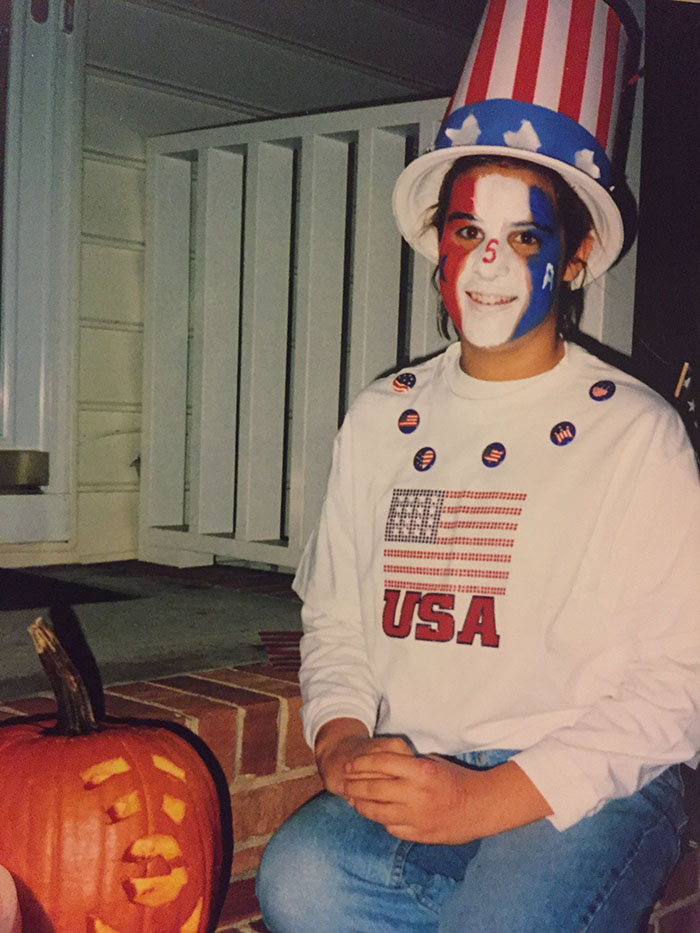 I knew I wanted to study politics from an early age. This costume was right after 9/11 and I was pretty much all about patriotism nonstop that year because I was trying desperately to make sense of what happened earlier that fall.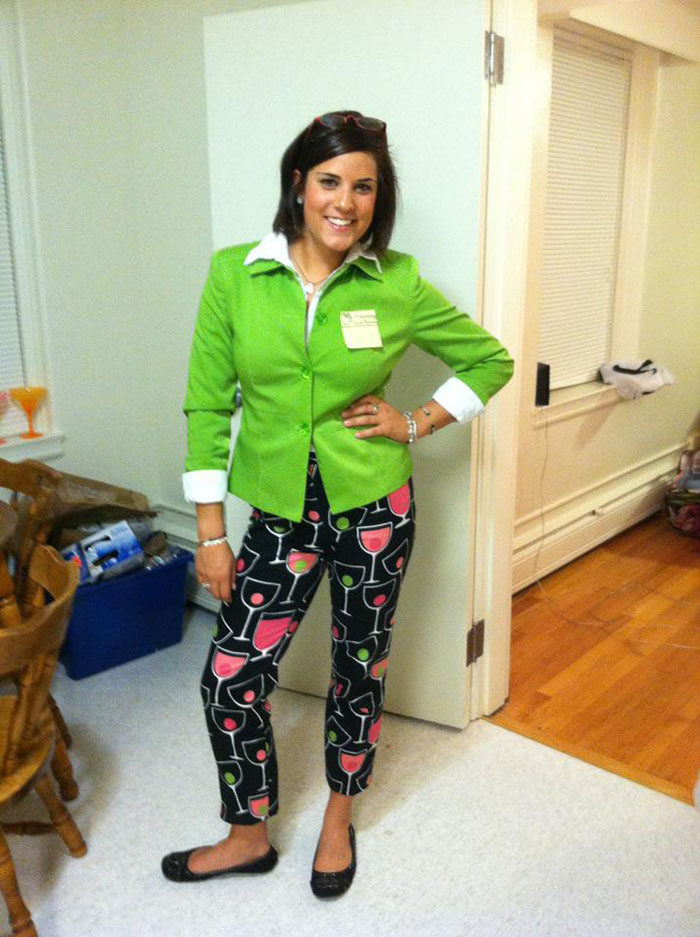 Me in 30 years, 2011. Who knew this would really just be me in 6 years.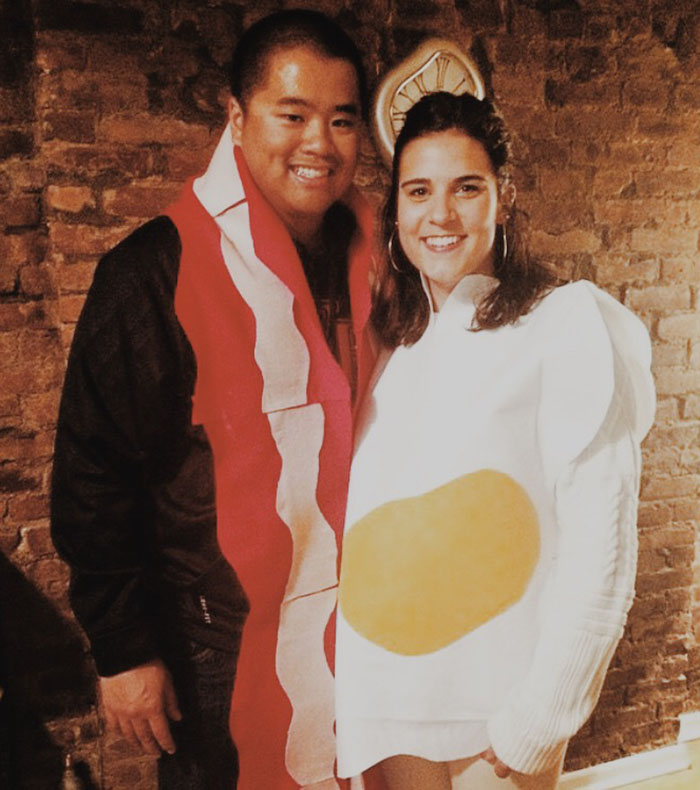 Eggs and Bacon, 2014. This was easy, he only had to wear a felt scarf!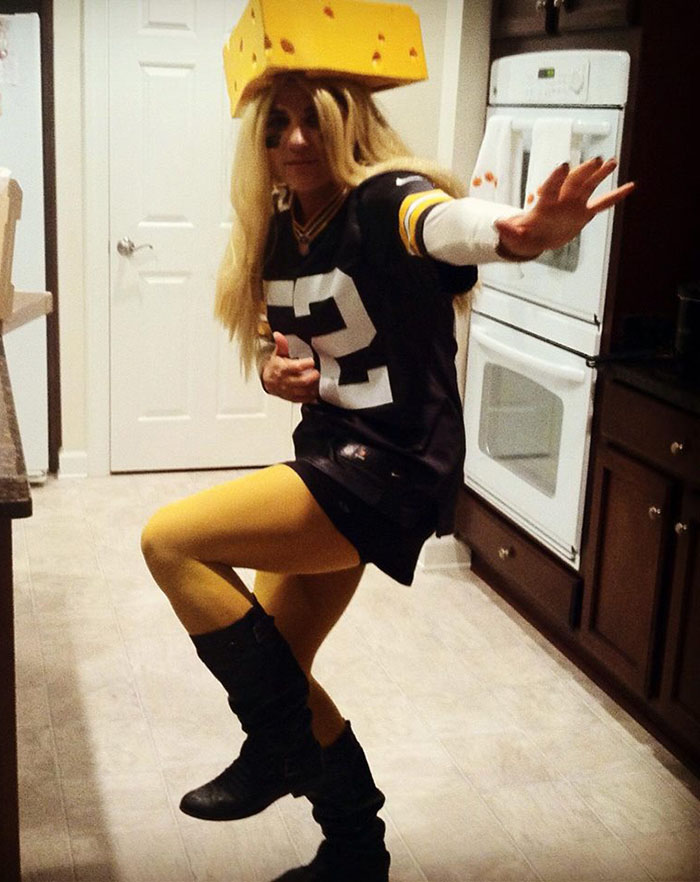 Clay Matthews, 2012. I may have tackled a few people to be authentic to the costume!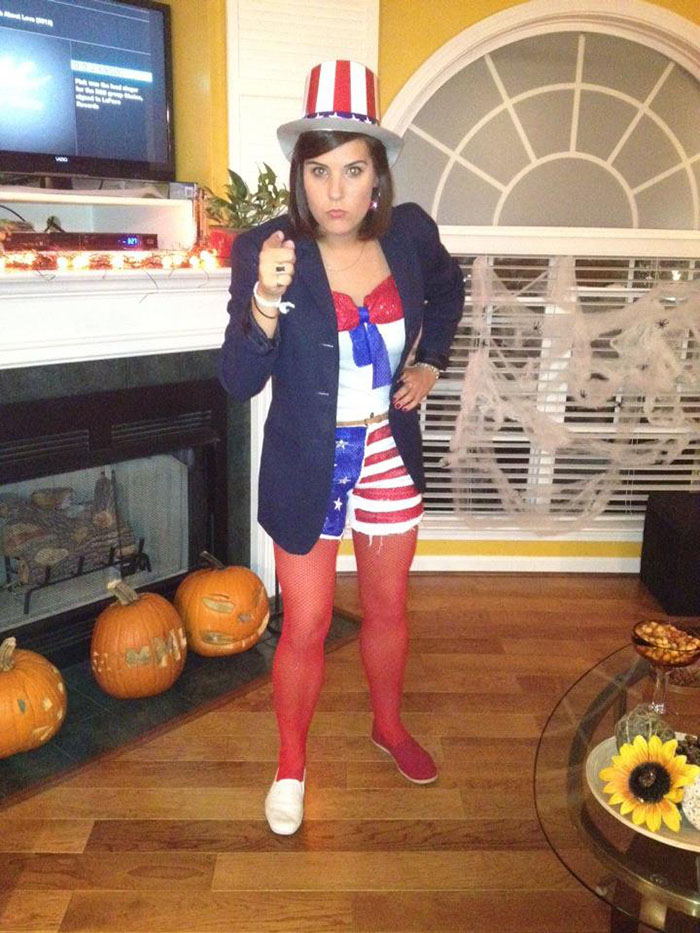 Uncle Scrams, 2012 (pun off of my college nickname) Again I rocked my love for politics during an election year.
Do you have a costume planned for this Halloween? What should we wear this year to stand out or be different?