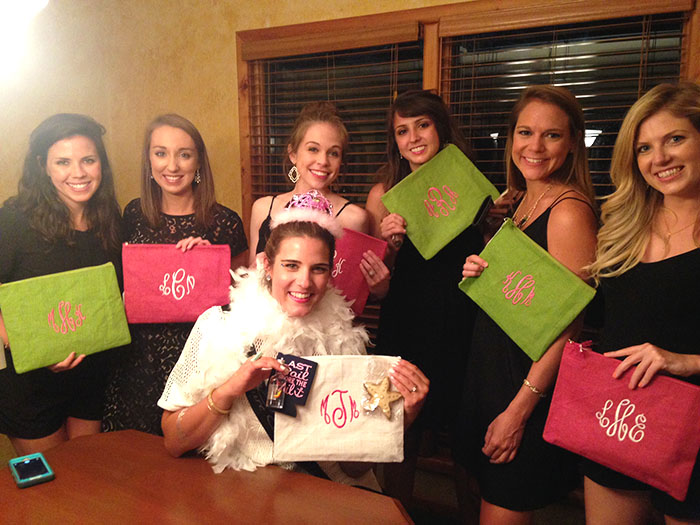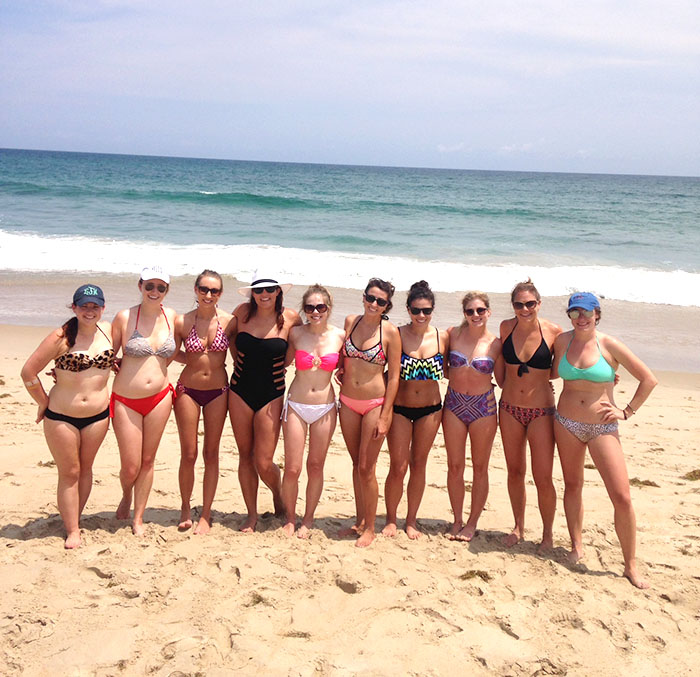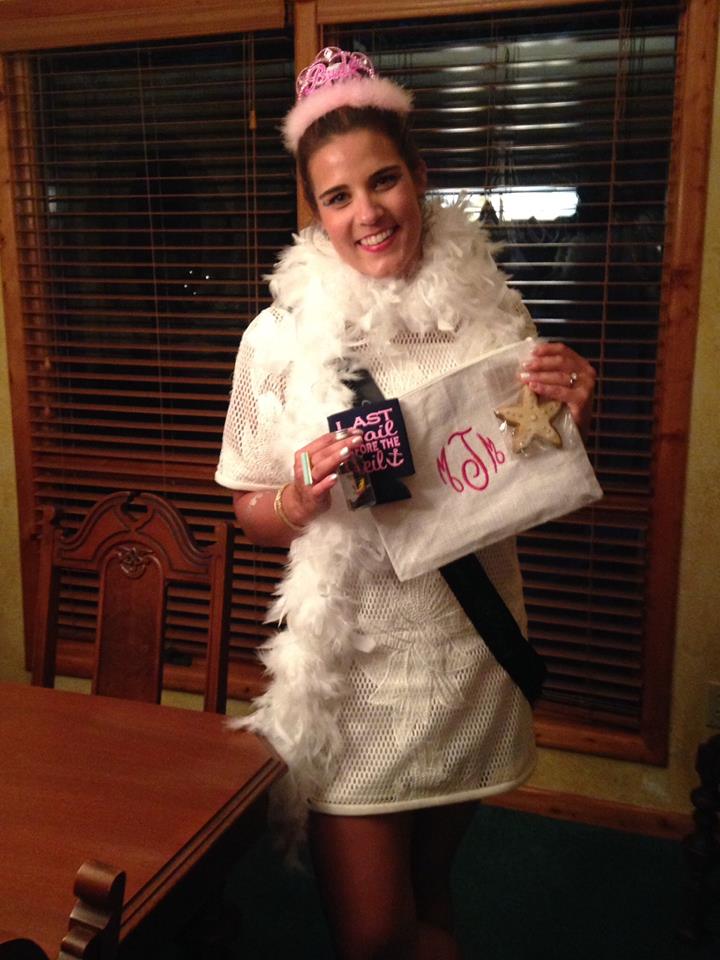 One year ago my best girlfriends and I were celebrating my bachelorette in the Outerbanks. I know I am biased, but I had the best time and loved every second celebrating my last Sail Before the Veil. In honor of this fantastic weekend and to help all the other friends out there planning a bachelorette, here are my favorite games and activities that we either played at mine or at others I have attended. All the games can be adjusted to fit every party and every Bride to Be, no matter what her party style is.
Fiance Quiz: We have played this game countless times at many bachelorettes and I love how it brings the groom into the weekend. The gist of the game is to ask the groom a series of questions before the bachelorette and record his answers. Come up with challenges beforehand that will be used for each of the questions. To create a keepsake, write all the questions and answers on decorative card stock. At the bachelorette ask the bride the same question and have her answer as the groom would. If she gets it wrong she completes the challenge card. If she gets it right, she picks a friend to complete the challenge. I have listed a few sample questions below. The game works for all brides to be, but it is most fun when the questions are customized and more specific to the couple. I still read the cards from my bachelorette and smile when I read all the sweet answers from my now husband!
When did you know she was the one?
What is your favorite part of the wedding planning?
If she could get rid of one outfit of yours, what would it be?
What was the first thing that attracted you to your bride?
What is the brides best asset?
What do you love most about the bride?
What was the bride wearing on your first date?
What are four things that make life better?
What meals will she need to make after a bad day?
What habits drive her bananas?
Check out these Other Great Ideas
Wear Crazy Wigs for a wild night on the town.

Throw a costume party. We held a 90's party and practices a choreographed Britney Spears song. It was a major highlight of the weekend!

Monograms and Mimosas. Create a party keepsake by decorating champagne glasses or a canvas with everyone's monogram. This will be great practice for the bride to be to use her new monogram.

Invite all the guests to bring a copy of their favorite love story on DVD. The perfect gift for future date night for the couples.
Tell me in the comments below: What are your favorite games to celebrate any bride to be?
Shop these perfect bachelorette products for your next big celebration.