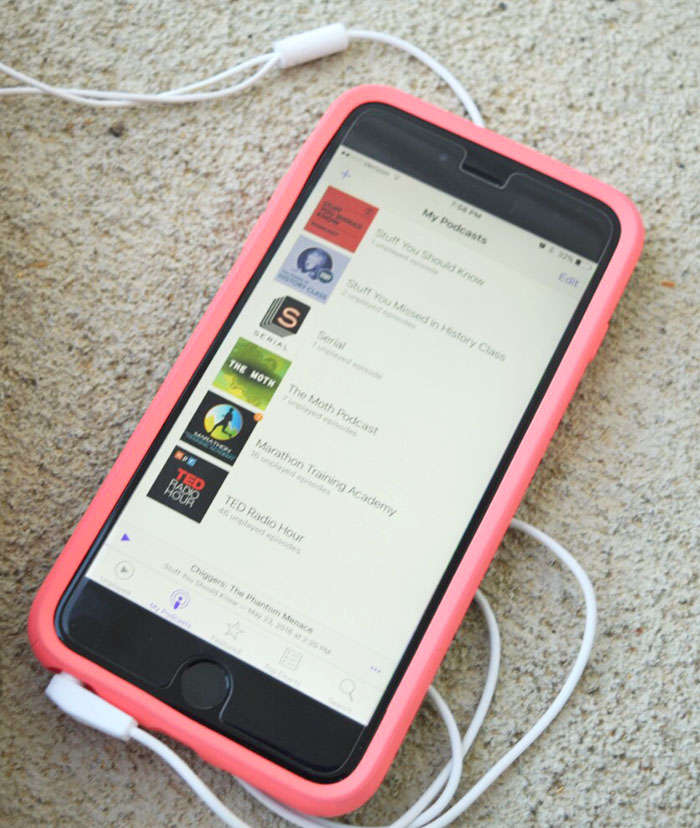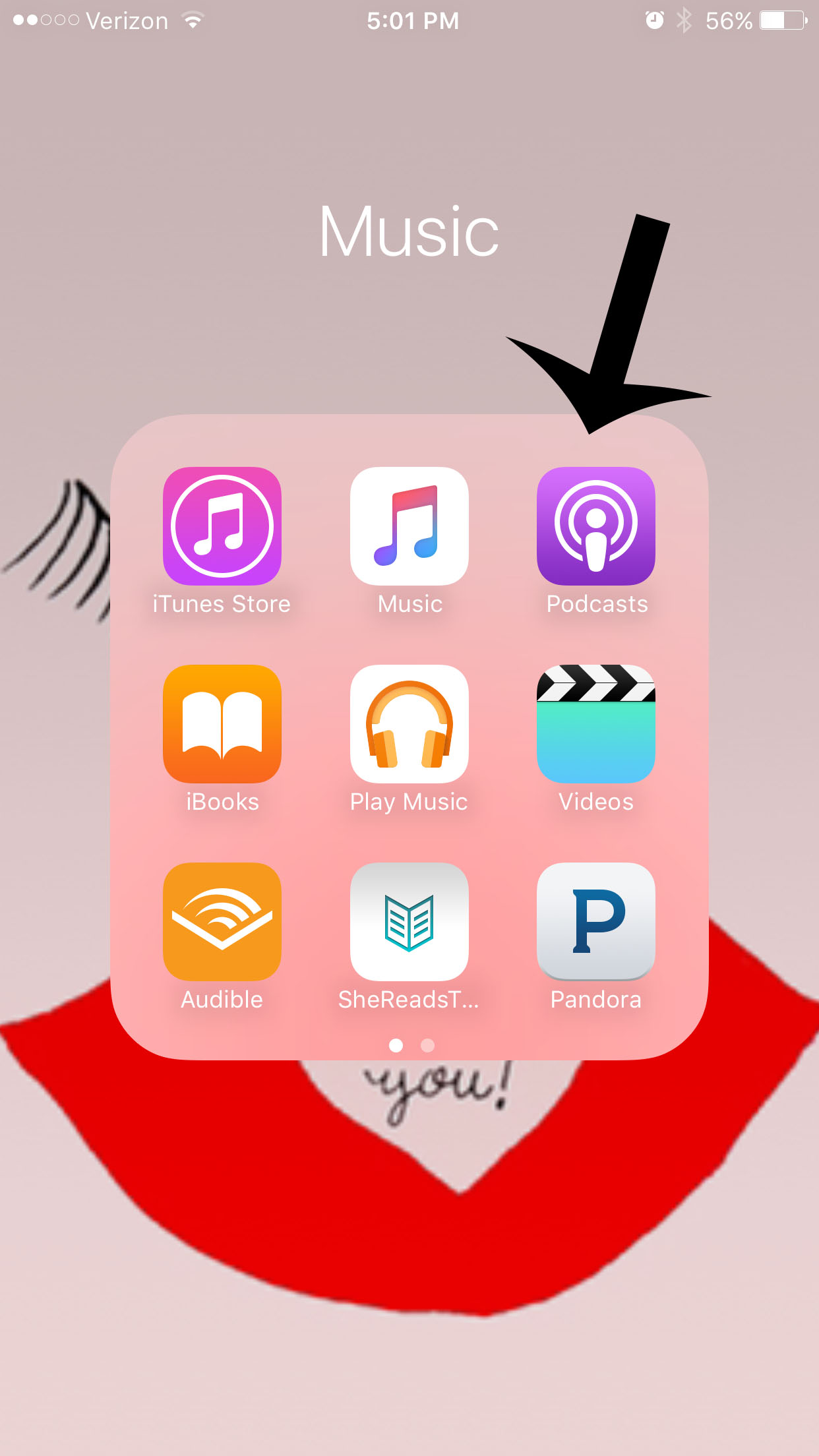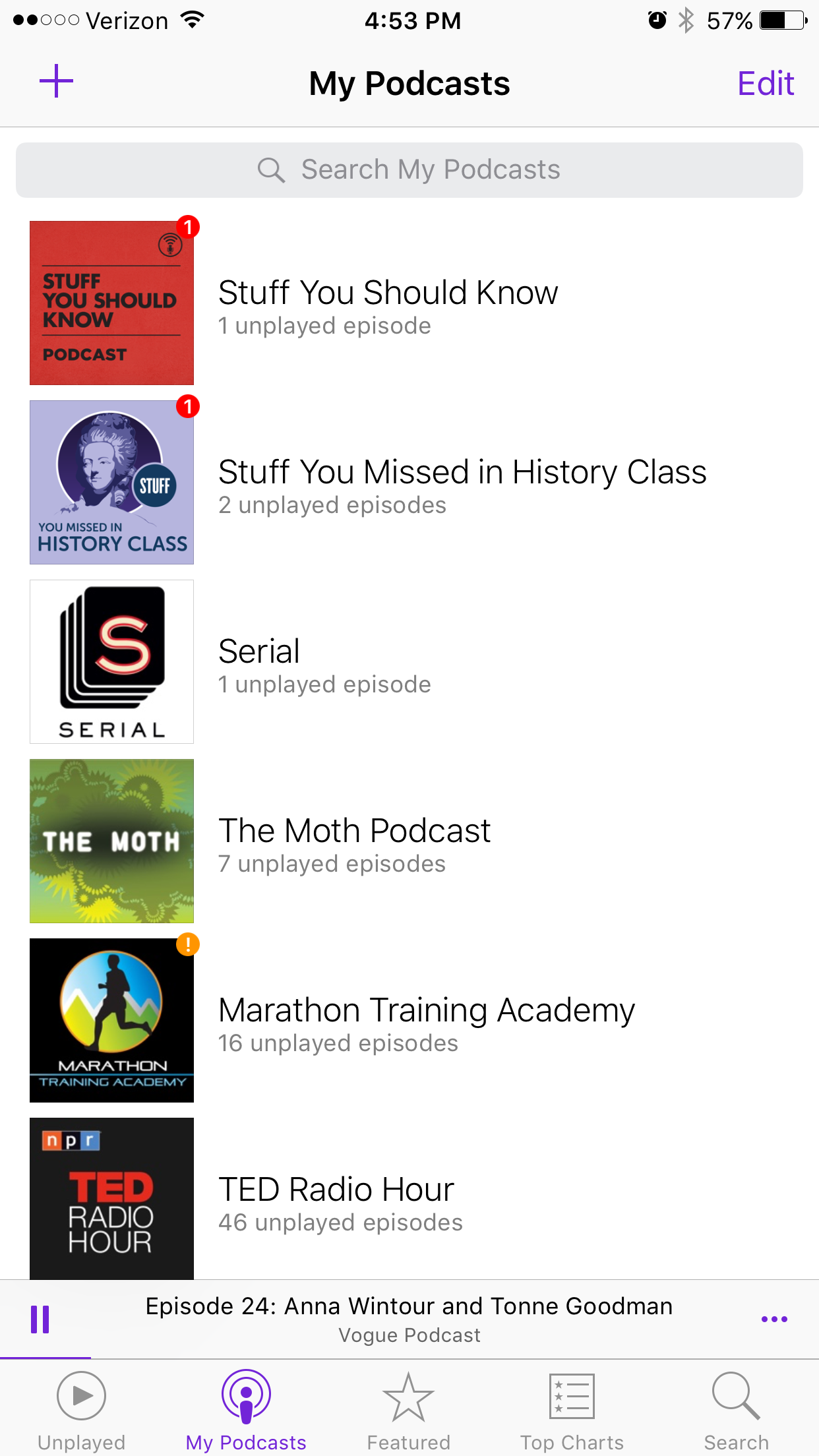 I run to podcasts. Not music, not the radio, not audiobooks (although I love Audible), but podcasts, educational podcasts. I started listening to podcasts last year on my daily subway commute to work. I was lucky that I hopped on the 6 train right after 96th street, where the entire train exited, but I had a 30-45 minute commute and I was quickly bored with my small collection of music. I first fell in love with podcasts from the Serial series, it was raw, addicting, and I listened to the episodes everywhere! My podcast subscriptions then expanded to news, talk-shows, and my latest favorite, story-telling. The Moth Podcast, a story-telling series has been my trusty friend while running. We cry together, laugh out loud together, and trudge through all the runs listening to the vast array of voices telling their individual stories. I love it and I can not imagine going back to any other type of distraction during my runs. If you haven't listened to podcasts before, I highly recommend you download a few, especially if you have a smart phone. Did you know the podcast app comes as a standard feature on all iPhones, I had no clue! There is a podcast for every type of listener and I am sure you will find your constant companion soon! Oh, and did I mention there are FREE!
My favorite podcasts include: Stuff You Should Know, Stuff You Missed in History Class, Serial, The Moth Podcast, Marathon Training Academy, and TED Radio Hour. I have shared my favorite things about each podcast below. Do you listen to any podcasts? Tell me in the comments which podcasts I should add to my list!
STUFF YOU SHOULD KNOW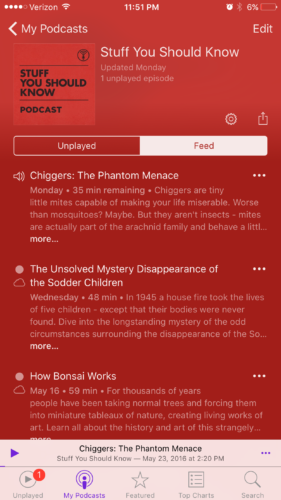 This podcast really does a great job discussing topics that are interesting AND we SHOULD know more about. Just the other day I was having a conversation about Chiggers and what they looked like, now I know what to look for! I also enjoy the lighthearted content.
STUFF YOU MISSED IN HISTORY CLASS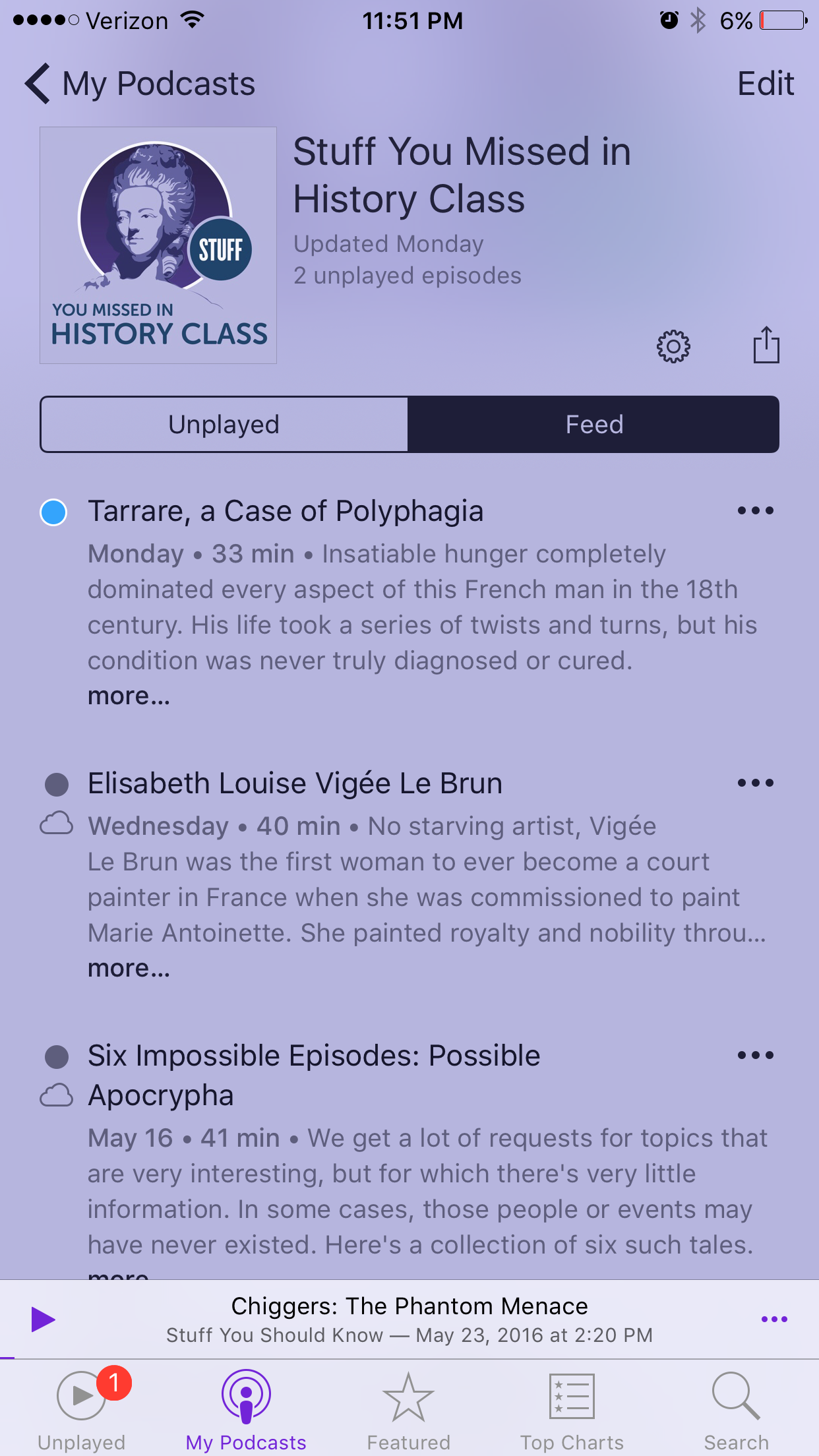 This podcast hits on my nerdy history love! Topics range from Women in the USPS, A Brief History of the 'White Wedding', A History of Pizza, and many more! The authors Holly and Tracy are very entertaining and I feel the podcast is a great prep for Foothills Trivia.
SERIAL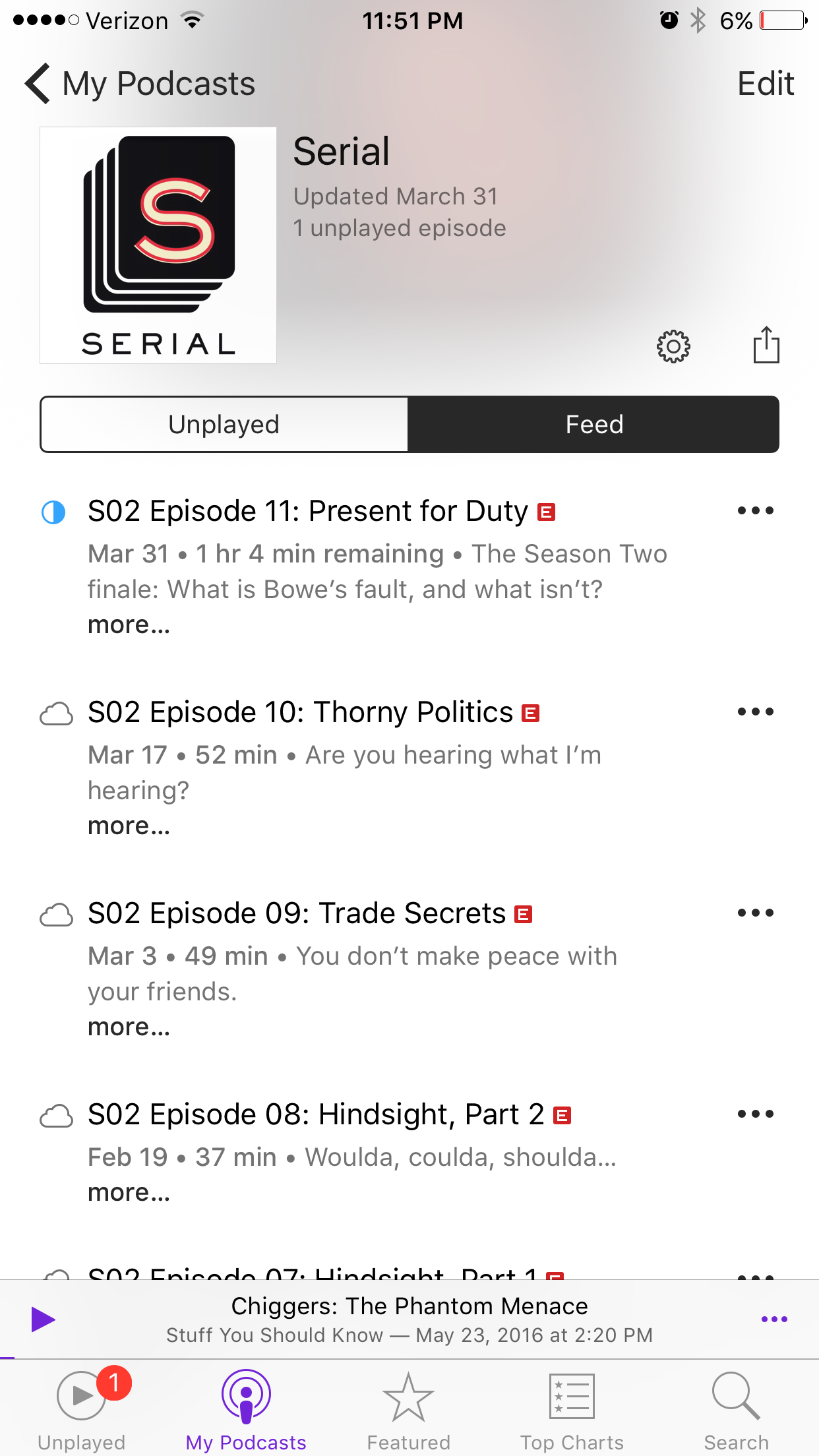 As I mentioned above, this was my introduction to podcasts and it was a quick addiction. The author, Sarah Koenig, unfolds a story as she researches, interviews, and digs into the details. The stories keep you on the edge of your seat and definitely keeps your mind off running!
TED RADIO HOUR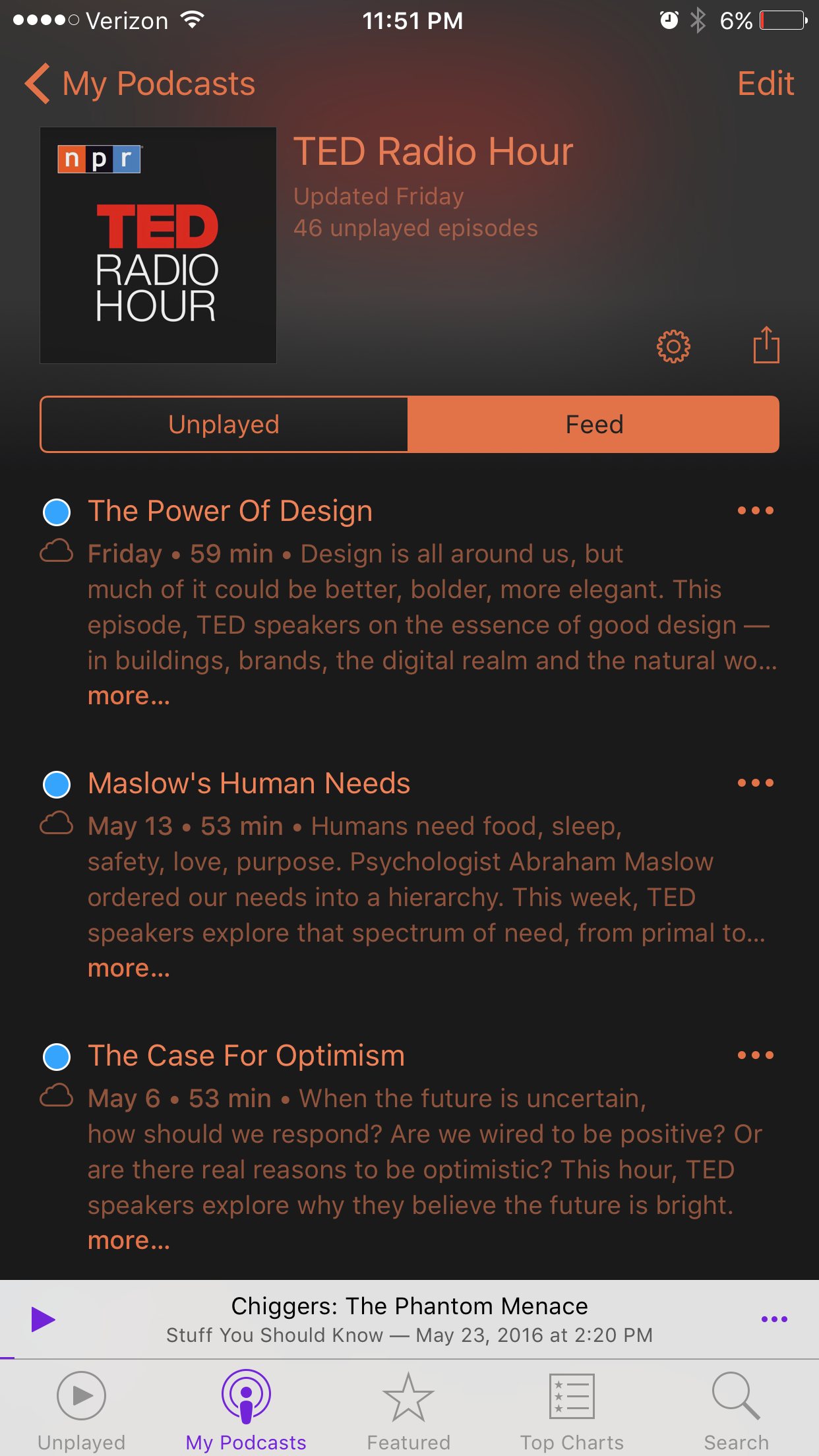 If you like TED Talks and have ever been to a TED X Conference, then this podcast is perfect for you. Each episode has a common theme and shares several ted talks from the Ted stages around the world. Make sure to bring your listening ears, open mind, and curiosity to change the world.
THE MOTH PODCAST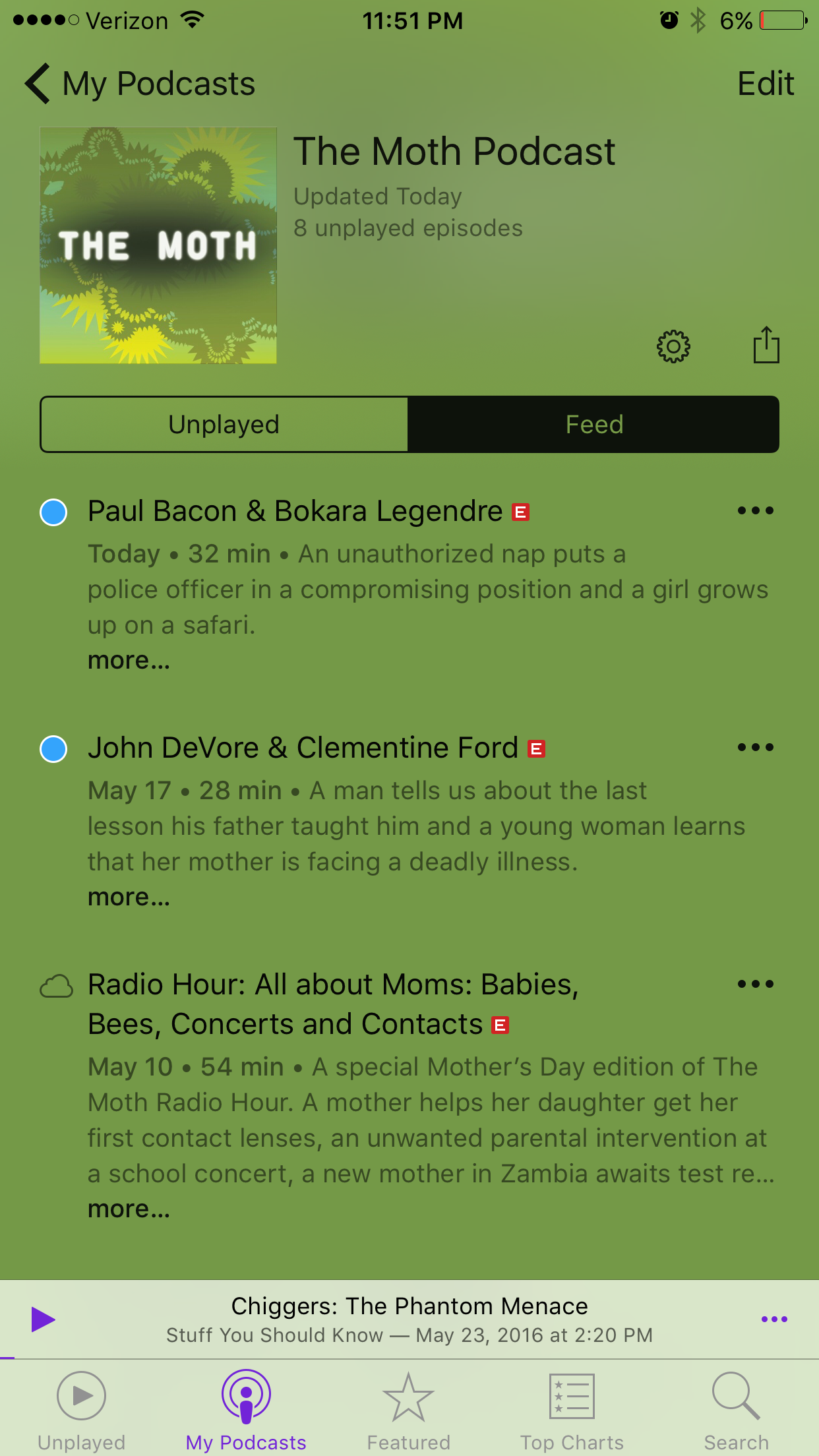 The Moth Podcast is my favorite. The podcast is published once a week and each week a new genre of stories. I must look like a crazy person running down the street, as I am either laughing hysterically, cringing from gory details, or crying because my heart was touched by the story in my ear. Moth=LOVE.
MARATHON TRAINING ACADEMY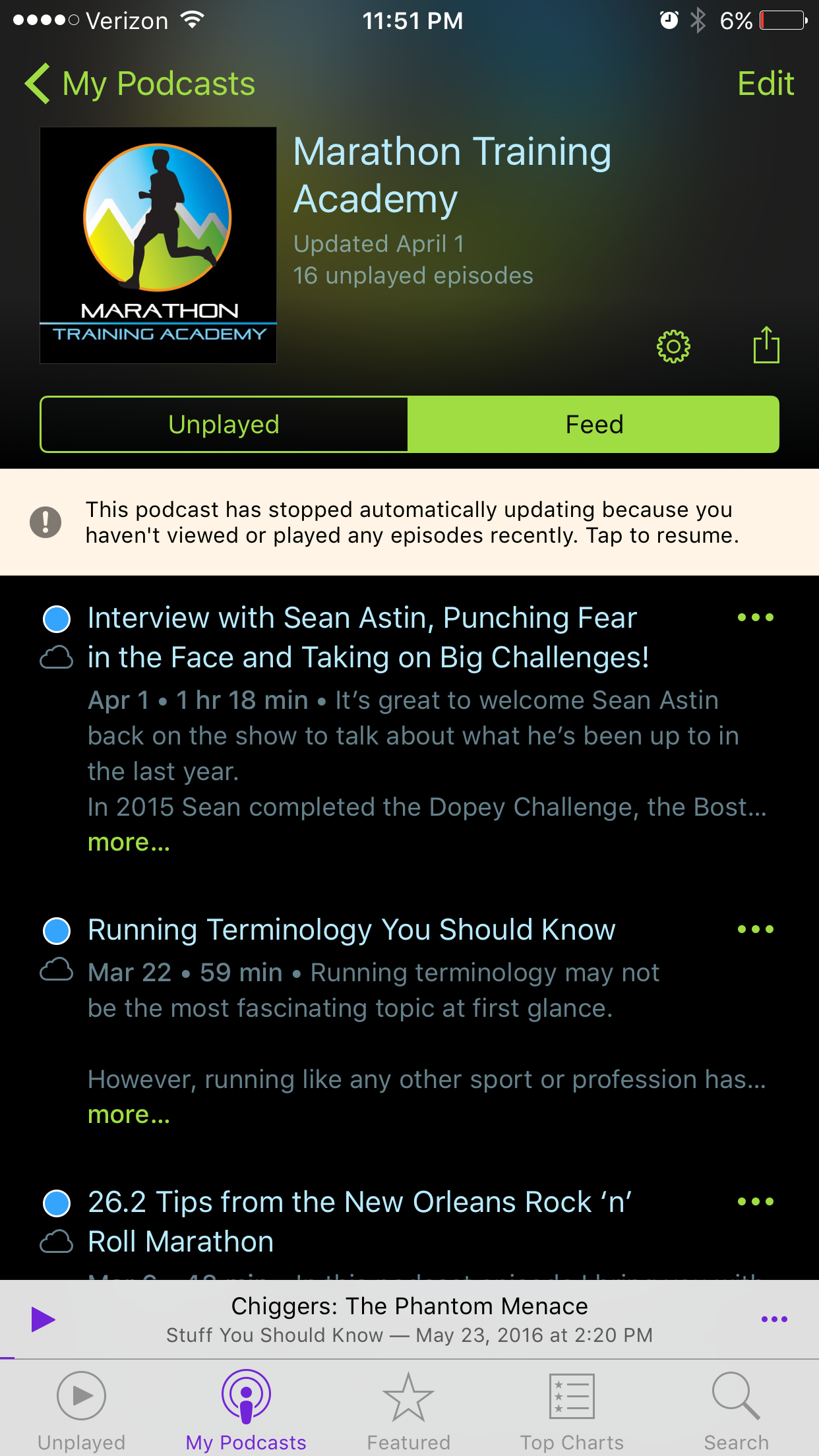 I was introduced to this podcast from my Aunt, who is a marathon runner. There is something to be said about running while listening to people talk about running. It really encourages you to focus on form, breathing, and finishing the run. You can find great advice and training plans on their website.