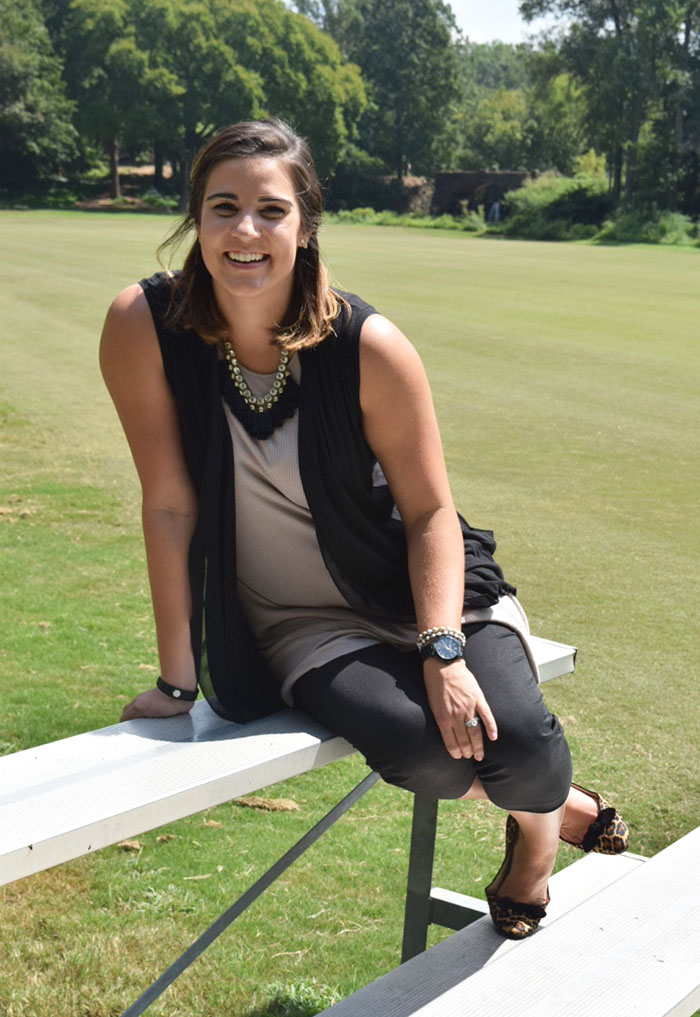 Clearly I have high hopes for WFU this season.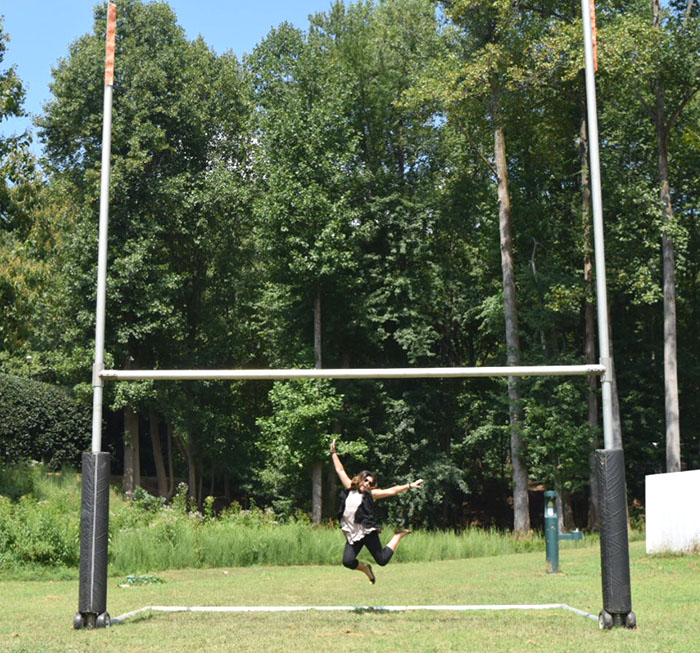 Football season has arrived! I enjoy the cooler temps, I will drink PSL's all season long, the leaves changing in the Blue Ridge Mountains are a sight to see, BUT what I love most about fall is FOOTBALL SEASON. We are lucky enough to live in the same city as our Alma mater, so Game Day is a big ritual full of tailgating and camaraderie. But our love for football doesn't end on College Gameday. My husband is a big Panthers fan and my first words were GoPACKGo. Our fall TV schedule is geared towards the weekly games, which I enjoy much more with a partner who can answer all my game logistic questions. Football is the most captivating to me, but I would be lying if I didn't say the social aspect and build up to the game is my favorite part. Hence why this post is about Tailgate-Style. I am a believer that your game-day attire, if not sporting the team logo, should at the very least be in the school colors. Similar to this outfit, I usually mix different old gold and black colors with different fabrics and accessories. The top is actually a dress that I paired with pants to be more comfortable since the dress is so short. Flats are essential because hopefully you will be standing cheering the team to a win. What do you guys think- team logo and shirts or mix styles with color and accessories? What are you favorite styles to support your team?
Top 5 Essentials for Every Big Tailgate
The Food. Tailgates are made for good, easy, and greasy food. Think quick macaroni bites or pizza rolls.
Cornhole Boards. or Baggo for you northerners. This is a perfect game for all ages and is even more fun if you host a pre-game tournament.
Bottle Opener. This small little gadget will be surprisingly missed if forgotten. Although entertaining, you don't want to be stuck banging your glass around to get the bottle open.
Prime Parking Spot. Depending on the football arena and parking lot you might not have the choice in your tailgate spot. But if you do, look for a spot close to the stadium and in a corner with room to spread out. Try and park your whole crew near each other to spread out even more.
Team Paraphernalia. Decorate your tailgate spot in team colors and logos. Skip the fancy plates and platters and opt for plastic ones with the team logo.
What are your tailgate traditions? Do you rock the team logo or coordinate team colors? Tell me all about your tailgate in the comments below!