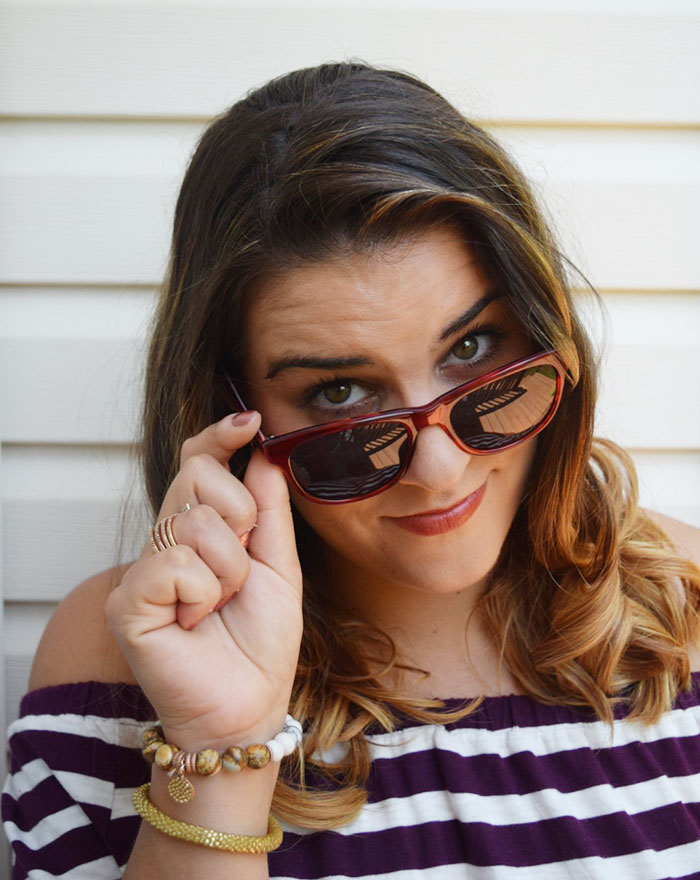 Summer has officially arrived. The heat and long sunny days were here long before June 21st but it is never too late to change up my sunglasses for the rest of the summer. I recently used the at-home try-on service with Warby Parker to try 5 different sunglasses. I had previously done the at-home try-on for their reading glasses and I fell in love with the simple style. I was especially fond of the price, which for my progressive-lense-prescription, they were very reasonable. Almost all of their styles can be sunglasses or regular glasses, and all the sunglasses can add the prescription. You might be like me and have trouble seeing while driving and need the prescription sunglasses for sunny days.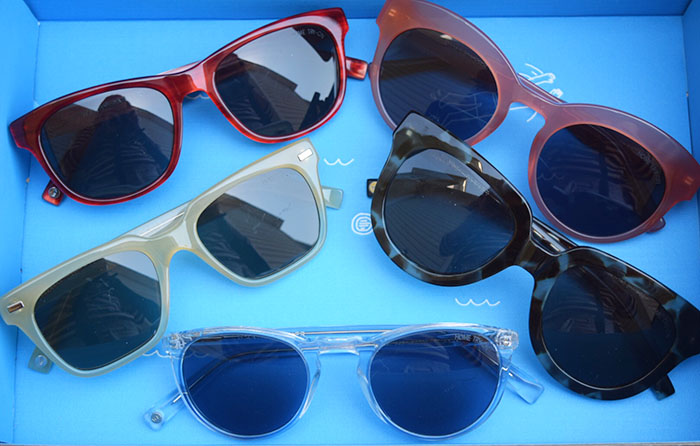 The process is really simple- you pick five styles and place them in your cart. Warby Parker sends the glasses to try on at home with free shipping and handling. Once your box arrives, you have 5 days to try on the glasses and make your selection. Another great feature is access to a personal stylist. After trying on your glasses you can share your comments and questions with your personal stylist who will make suggestions and help you prepare another box if you aren't thrilled with the five you were sent. Then you send your glasses back and simply select which ones are your favorite and place your order. The whole process takes no time at all and is a great way to try on different frames. Believe me when I say it makes a big difference. I have several not-so-cheap pairs of glasses that I purchased by using an online photo tool. I thought they would look great on my face, but they are now collecting dust on my dresser. The at-home try-on is critical in picking the best new specs for you.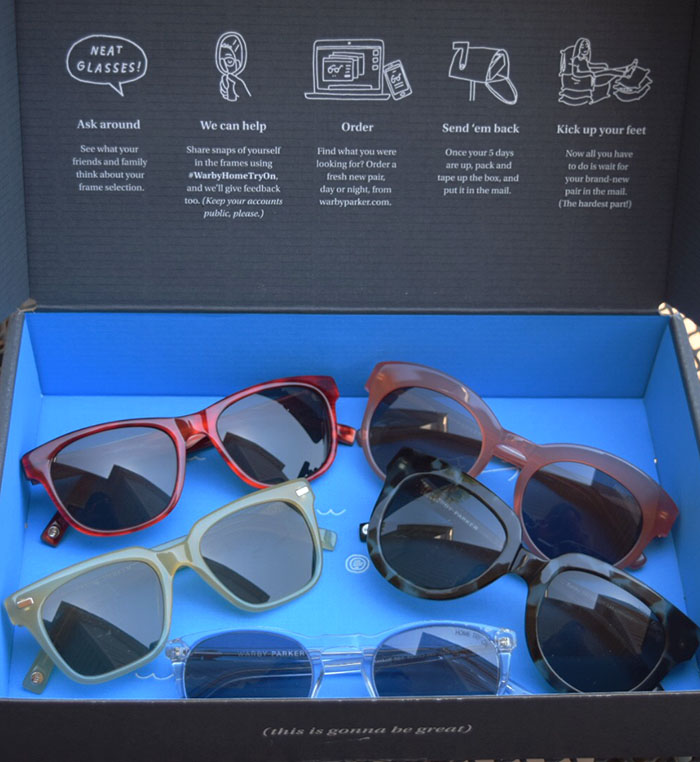 My Favorites: 
I have always found that larger frames work better with my face. I like how the oversized shapes make my face look slimmer. For this at-home try-on, I wanted to try a few funky colors since I have far too many black sunnies. The clear and pink ones were surprisingly really cute. I also think they would go with most outfits. Ive shared my thoughts below on the styles I tried. Some were great but a few were complete duds, which I wouldnt blame on Warby Parker, but rather my big head!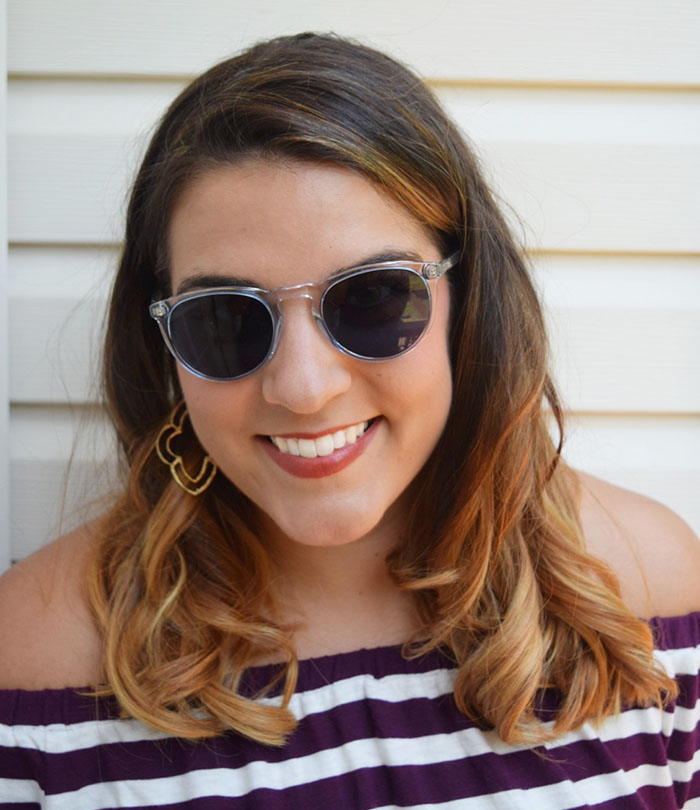 HASKELL in Crystal and Blue Jay: I recently purchased new reading glasses with clear rims and I loved how they look on my face, so I was eager to try this pair of sunglasses. Although I don't love these sunnies as much as my glasses, I do think they are cute overall and I would get them if Warby Parker was running a flash sale.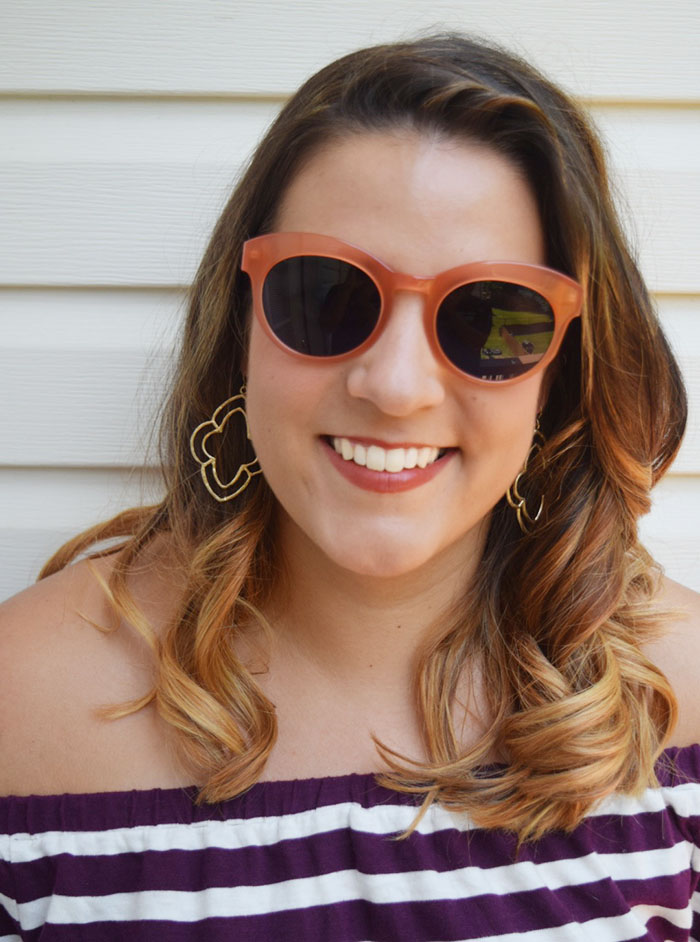 CLEMENTINE in Coral: I really want to like these glasses. I wish they were a little bigger and overall, I think they look a little clownish on my face, so they won't end up in my shopping cart. However, I love the color and the fun style. The dark lenses are also perfect.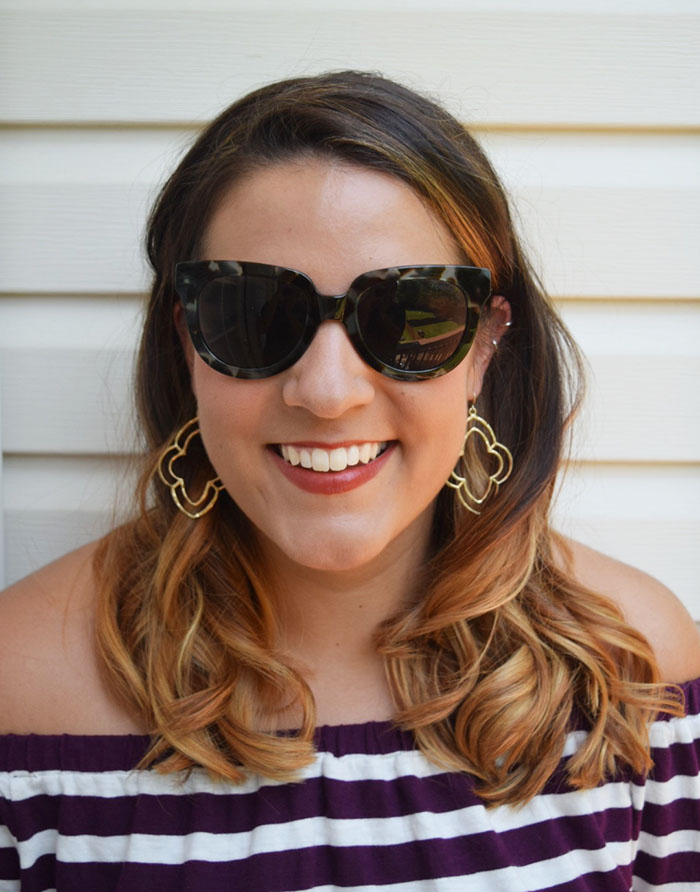 BANKS in Sea Smoke Tortoise: These are my favorite out of the bunch. I am digging the grey-blue tortoise and as we all say in the south- "the bigger the better". The size of these are great for my big head and the tortoise is just different enough to be something new to my collection. I think these will be making a more regular appearance soon.
My Not-So Favorites: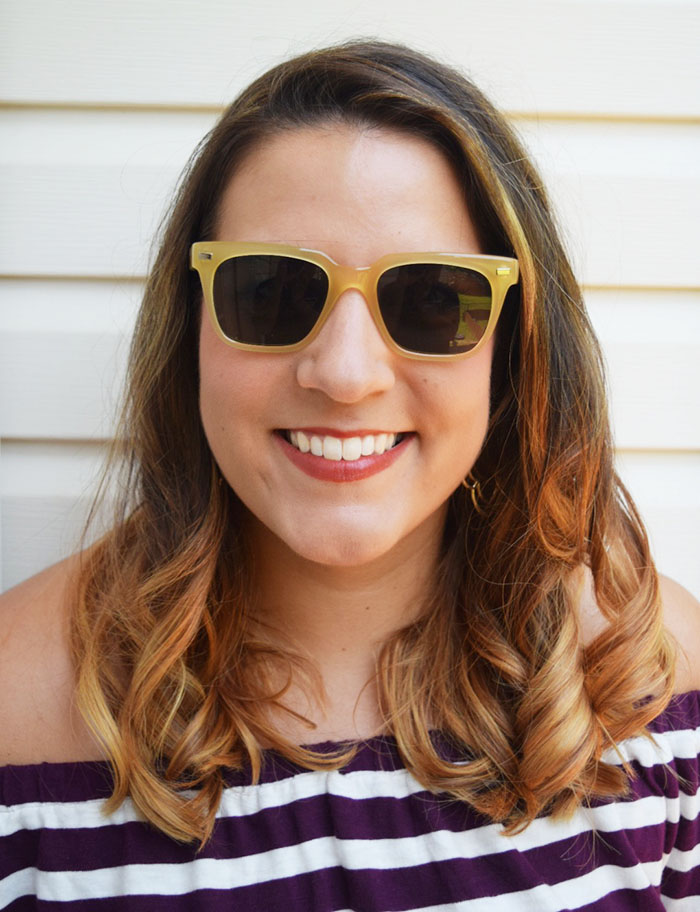 WINSTON in Ginger Lemonade: Woah man- these are bad. I have an oval-ish face and these square frames do not cause the slimming effect I was hoping for.  I liked the color but they are not big enough for me. Or maybe it is the color that makes me look like big bird? I don't know, but what I do know is, these do not work!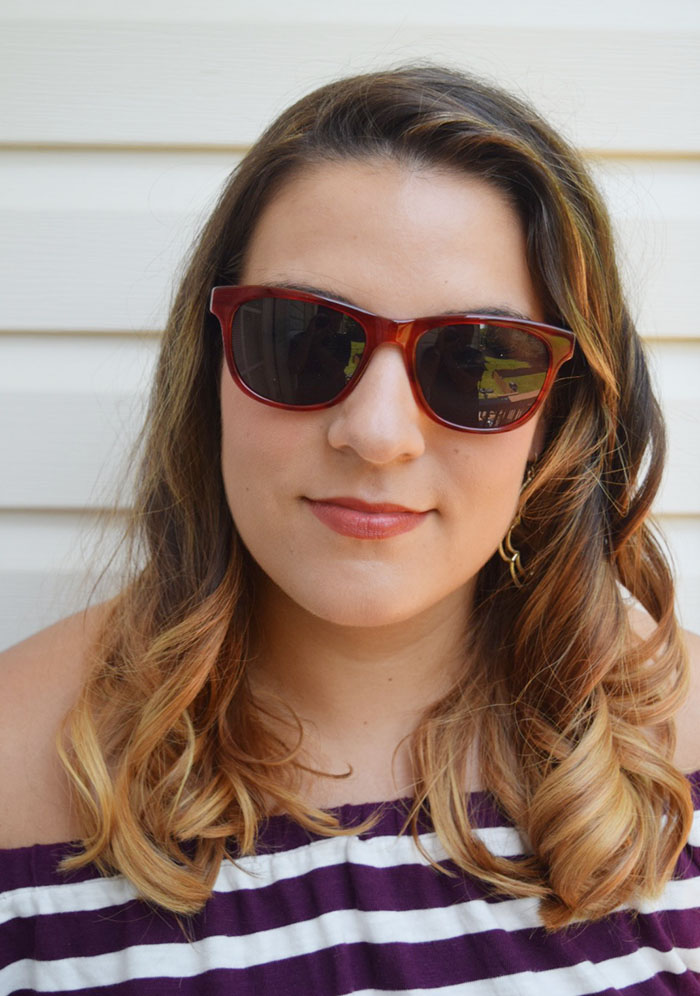 MADISON in Rum Cherry: I think my face says it all. These don't work either. I don't hate them like the big bird glasses above, but these felt and looked like a lesser quality. I think these are too similar to RayBans and end up looking cheap in comparison. However, I am intrigued to try some bigger glasses in this red color.
Overall, I highly recommend the glasses and the try-on feature that Warby Parker offers. The glasses retail around $85-95 and could be more if you add on a prescription. Just like my eye-glasses, I think it is critical to try on frames before investing. Since there are no Warby Parker shops around me, I am thankful for this shopping feature to rule out glasses like the big bird frames.
Want to find your next favorite pair of glasses? Head here to create your at-home try on box OR click here for to shop now!
I want to hear your experience with Warby Parker. Have you ever used the at-home try-on?