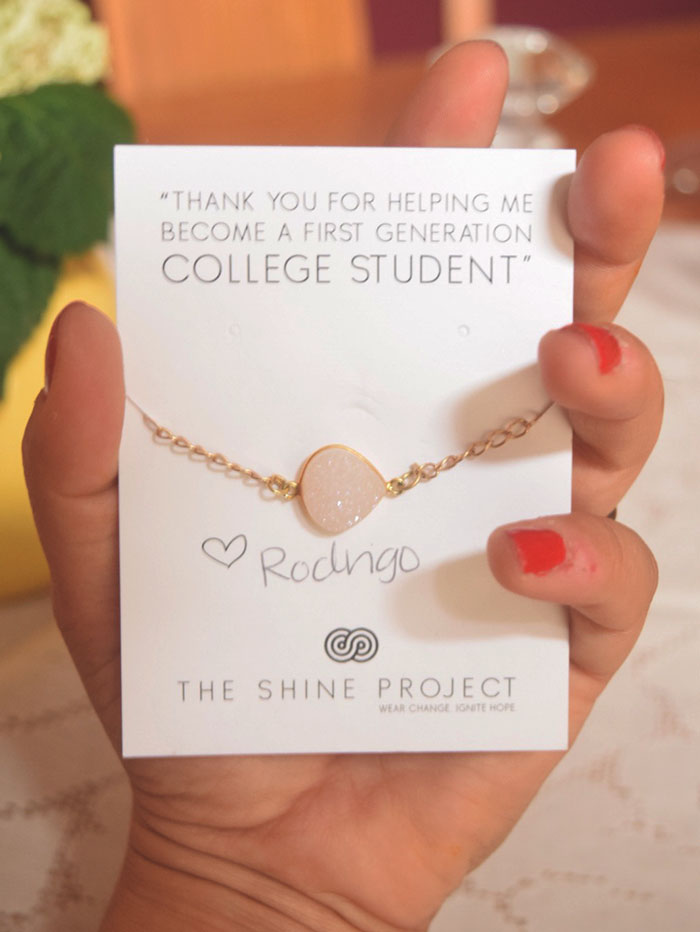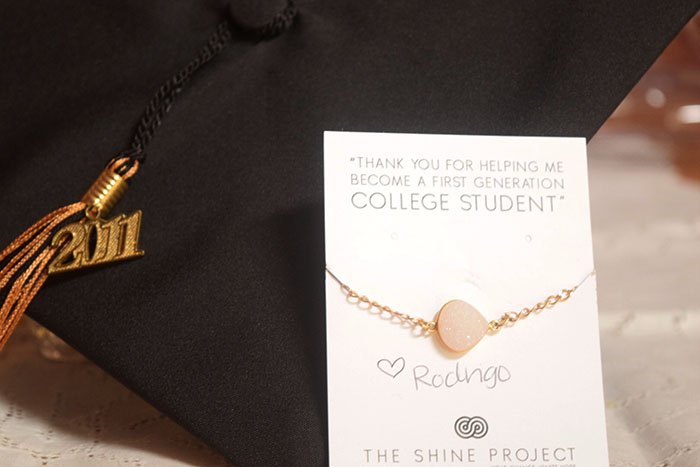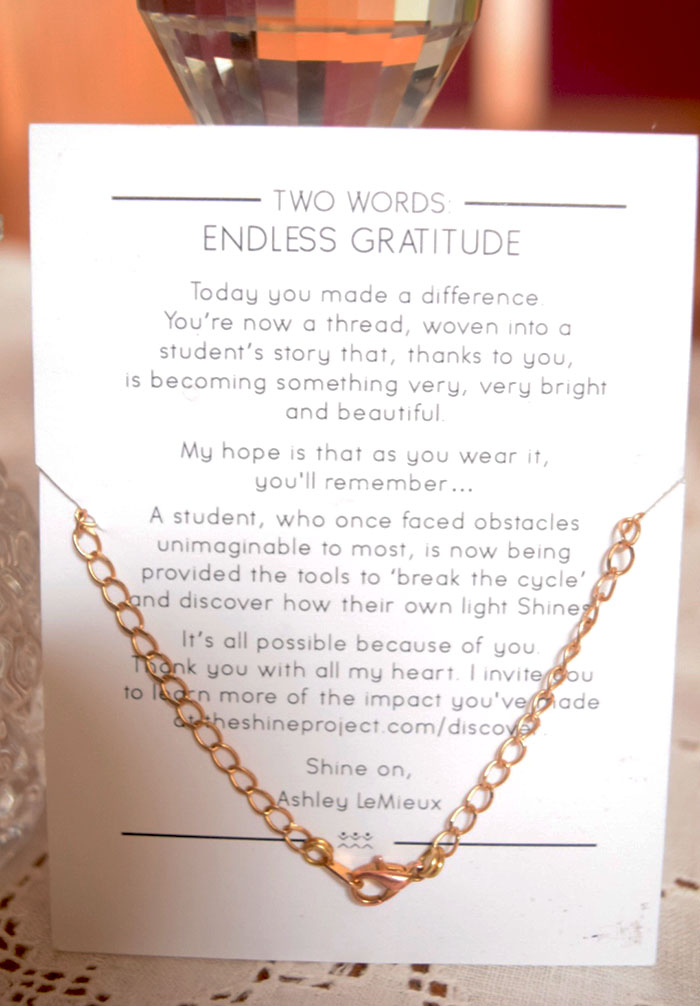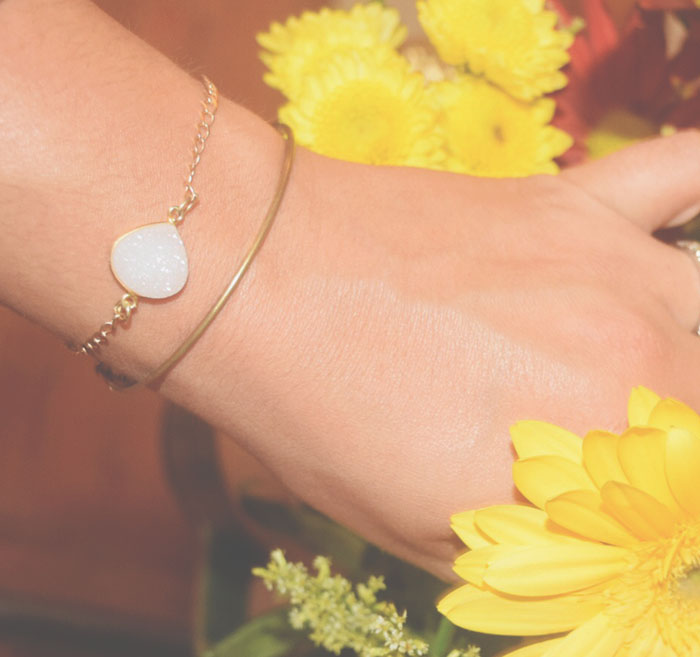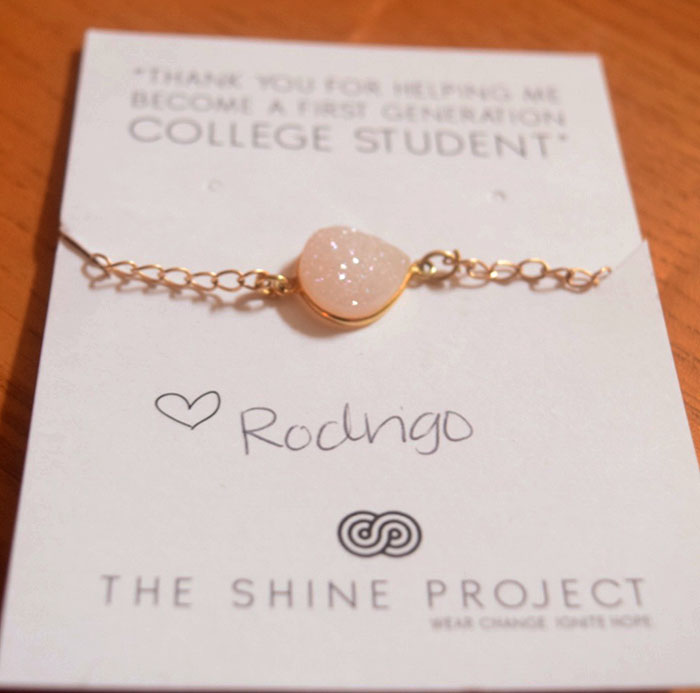 We are well into graduation season and it is due time for me to share this lovely gift from a dear friend. No, I am not graduating, but this gift made by The Shine Project, is right up my ally, and I think you will find this to be a perfect gift for all the graduates this year.
I had never heard of Threads or The Shine Project before this birthday gift, but after checking out the website, I am crazy about the mission behind the jewelry. The company was started when the founder was working at a college access program and noticed that although the students were prepared to get into college, many had significant gaps in covering the cost. Just a side note to my career, I organize scholarship and financial aid for an education access nonprofit, so when I say I love this companies mission, I mean I may never buy jewelry anywhere else! It is my career to help make college affordable for all and lowering student loan debt is a daily agenda. I love that this project takes a step in that direction. Again fashion and mission mix to make a huge impact.
The Shine Project raises money for scholarships to first generation students through the purchase of gorgeous jewelry. The greatest part of the whole thing, the students make these bracelets and work in every step of the business process. Furthermore when students receive a scholarship, they also become employees at the company Threads and are mentored in various pieces of the business. It is a fantastic model and I am thrilled to have been introduced. I doubt this will be the last time I post something from this project and I do hope you check the jewelry out.
If you are looking for some more great items, I highly recommend the following gifts! You can never go wrong with personalized stationary, jewelry, and watches to help them get to their classes or new job on time.
Tell me what you think about this jewelry? Tell me what you think is the best gift for 2016 grads?