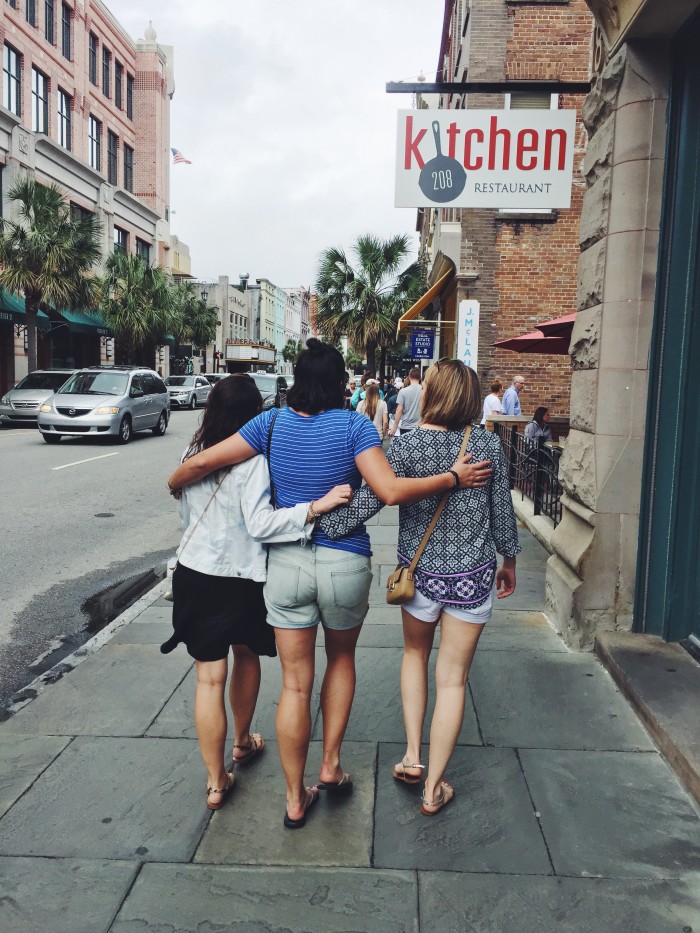 We traveled to Charleston last weekend for the Cooper River Bridge Run. Last year my girlfriends and I started a tradition to travel for a group vacation focused around a big race. This year we choose the Bridge run and lucky me- it fell on my Birthday! We had a wonderful time catching up over delicious food and drinks and it was great to get out of town for a short weekend. This was Anthony's first time in Charleston, and I think I can speak for him and say the trip did not disappoint. Below I am sharing a few highlights from the weekend, including a list of MUST-EAT restaurants.
Fellowship.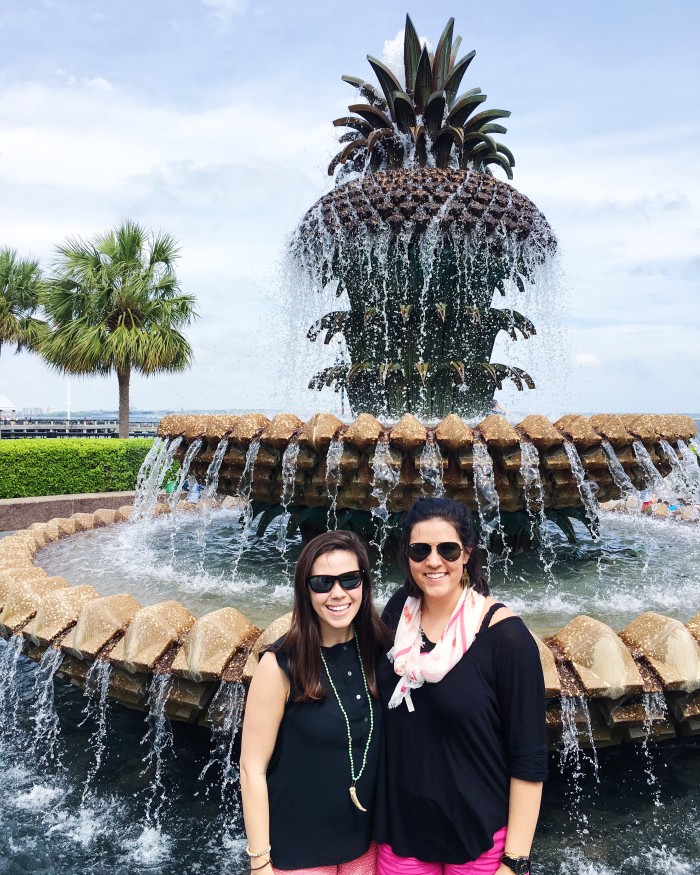 I couldn't stop smiling after we found this pineapple! It is hard to tell, but I was rocking my pineapple scarf!
It is always nice to catch up with two of my best girlfriends from college. Most of the college group has moved all over the country, so we cherish every reunion we can plan. Since this year we don't have any weddings that bring us all together, we planned a trip for the Charleston race earlier on in the year!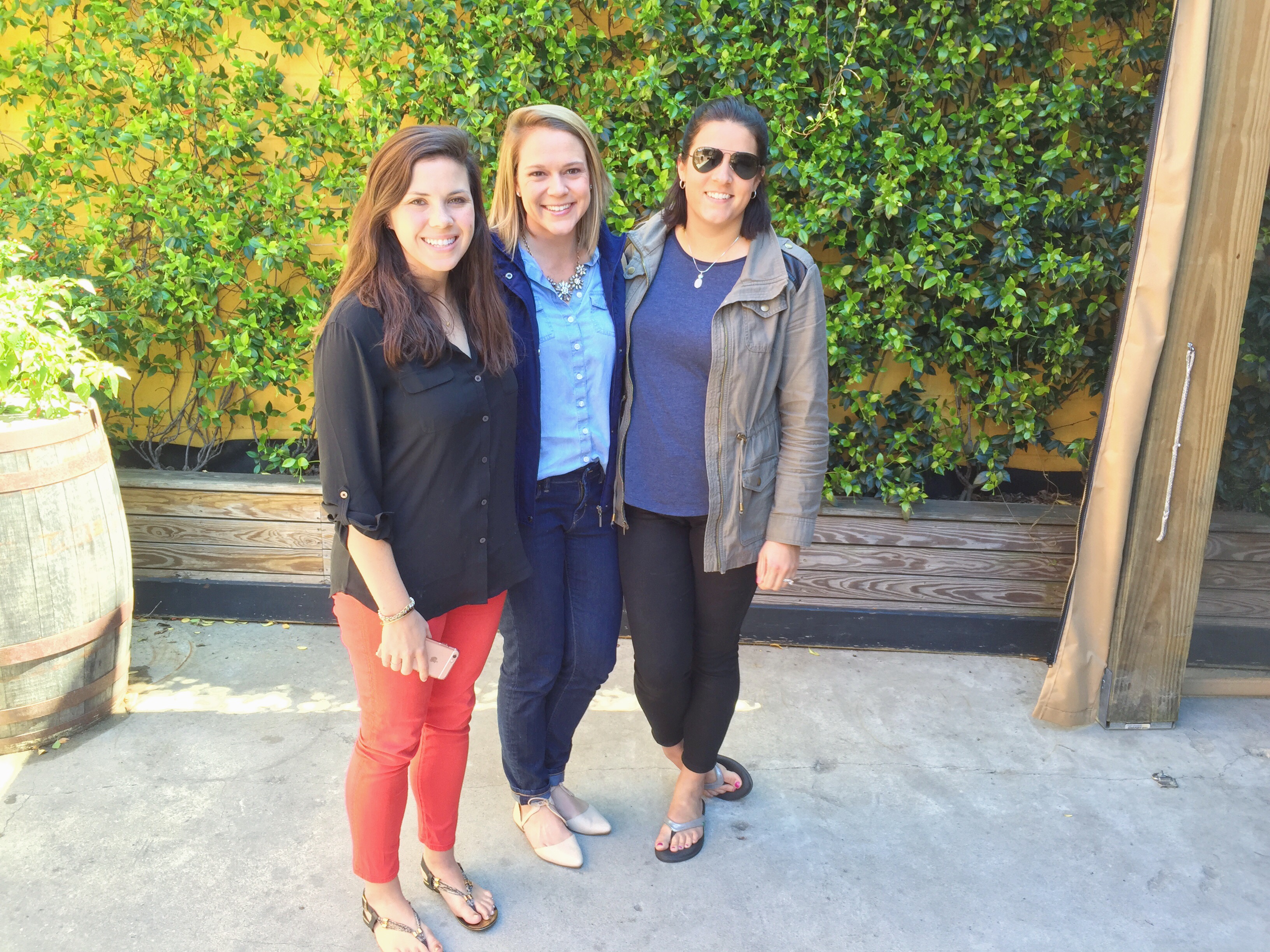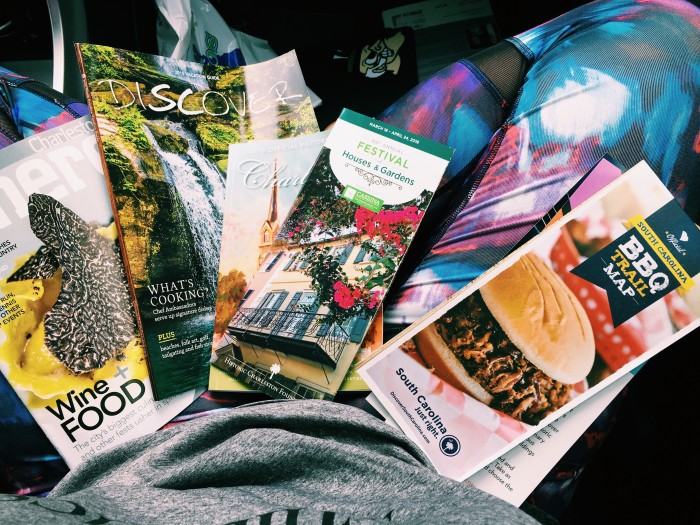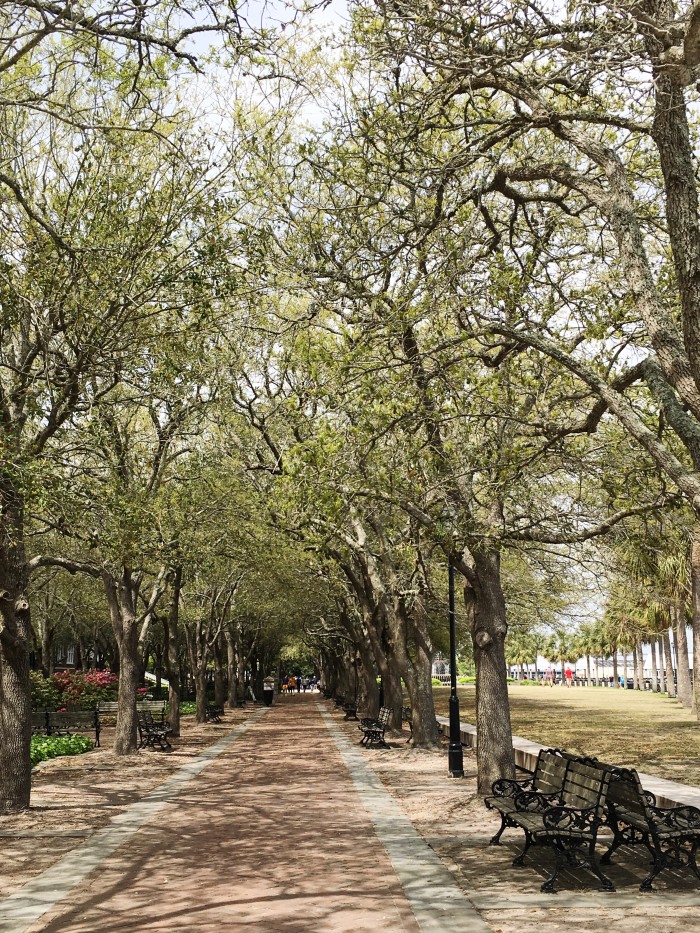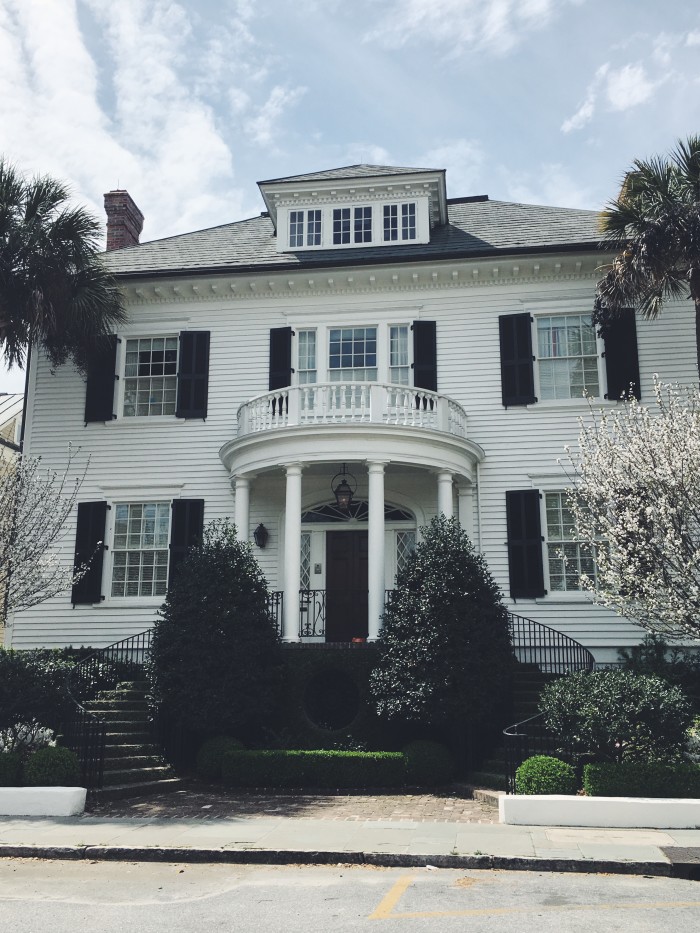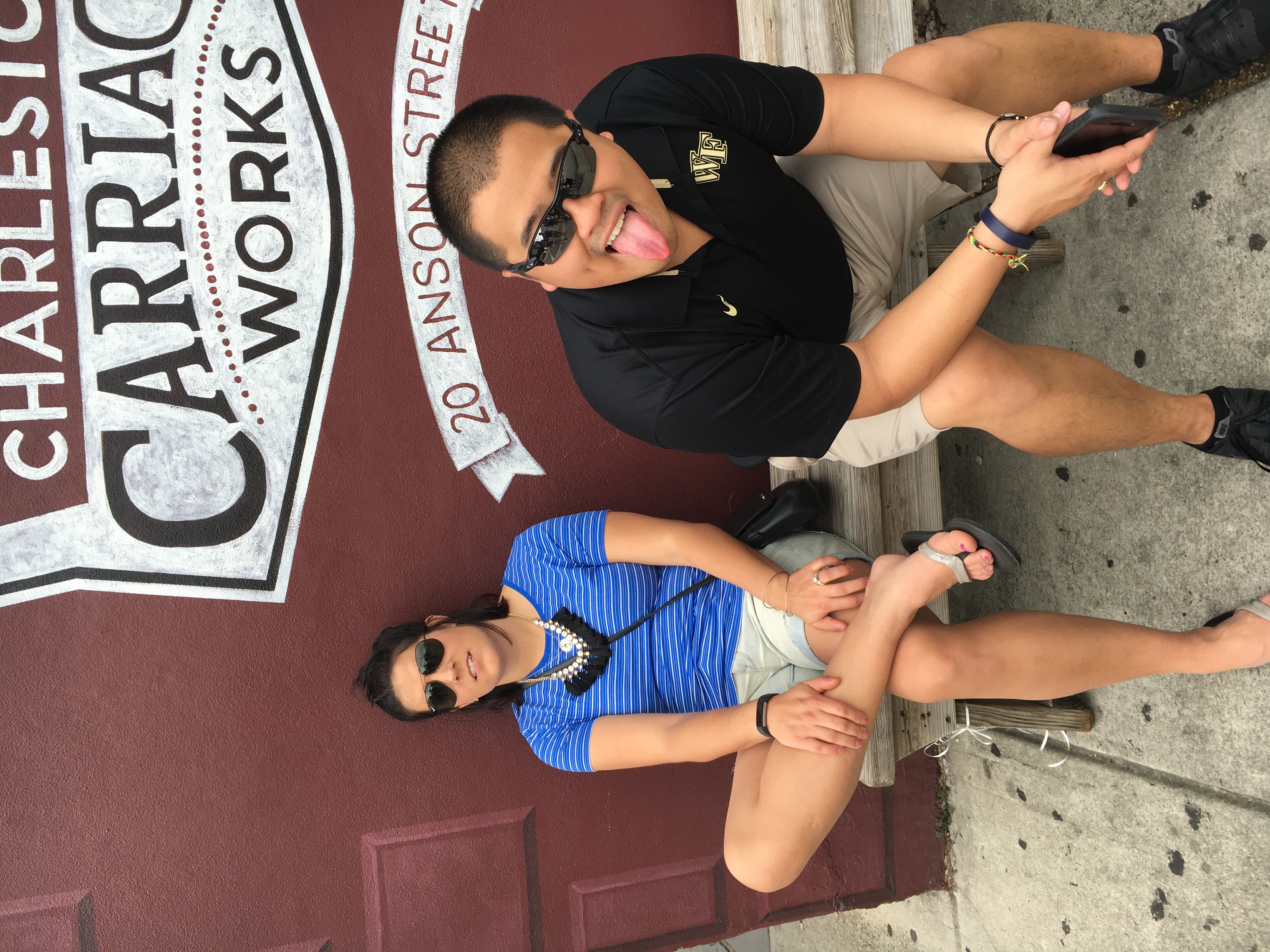 Food.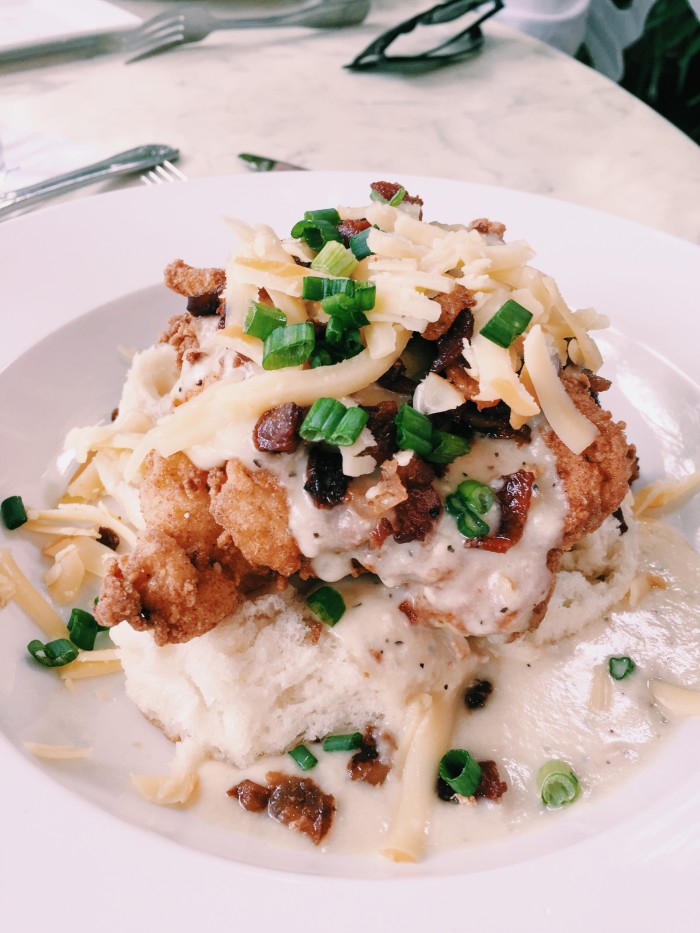 I am sharing nothing new with the world, when I say Charleston's food is amazing, but this year the food seemed over the top delicious! I have listed a few of the places we visited and why I would recommend you should visit too. I know there were hundreds that I missed! Let me know in the comments what some of your favorite must-eats are when you visit Charleston.
Husk– we went for brunch and all of us ordered the burger. Why you ask? Because it is made out of part hamburger and part bacon. They had me at bacon.
82 Queen– we stopped here for a birthday brunch after the race. It was delicious. They are known for their shrimp and grits, but since I am allergic, I stuck with the fried chicken and biscuit= YUM!
The Macintosh– another brunch stop, can you tell we love brunch foods? The food was delicious and I think the group consensus would be to order The Duke.
Indaco– we had a wonderful evening here trying a few small flat breads and devouring the pasta dishes! This was our pre-race meal and we enjoyed some carbo-loading.
Jeni's Ice Cream– confession- I wasn't suppose to eat the ice cream, but when all of Charleston suggest this as the best ice cream around, I had to try it! It really was worth eating!
Cooper River Bridge Run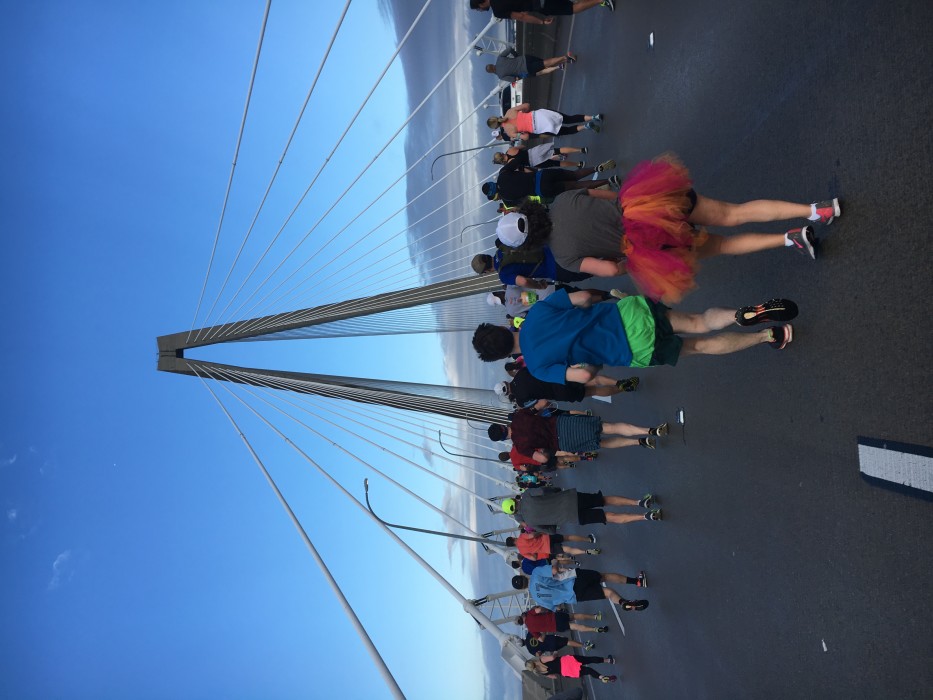 For whatever reason I thought it would be a good idea to celebrate my birthday with 26,000 random people running the Cooper River Bridge Run. It really was a great race and we couldn't have asked for better weather, especially since the forecast originally included thunderstorms. I highly recommend signing up for the bridge run because it is a great time of year to run a 10k course and who doesn't want to spend a weekend in Charleston. I will admit (especially if you look up my time) I used the birthday card and decided to walk up most of the incline. I ran really slow, but I had a great time listening to all the bands and taking photos of the runners. It's my birthday and I'll walk if I want to!