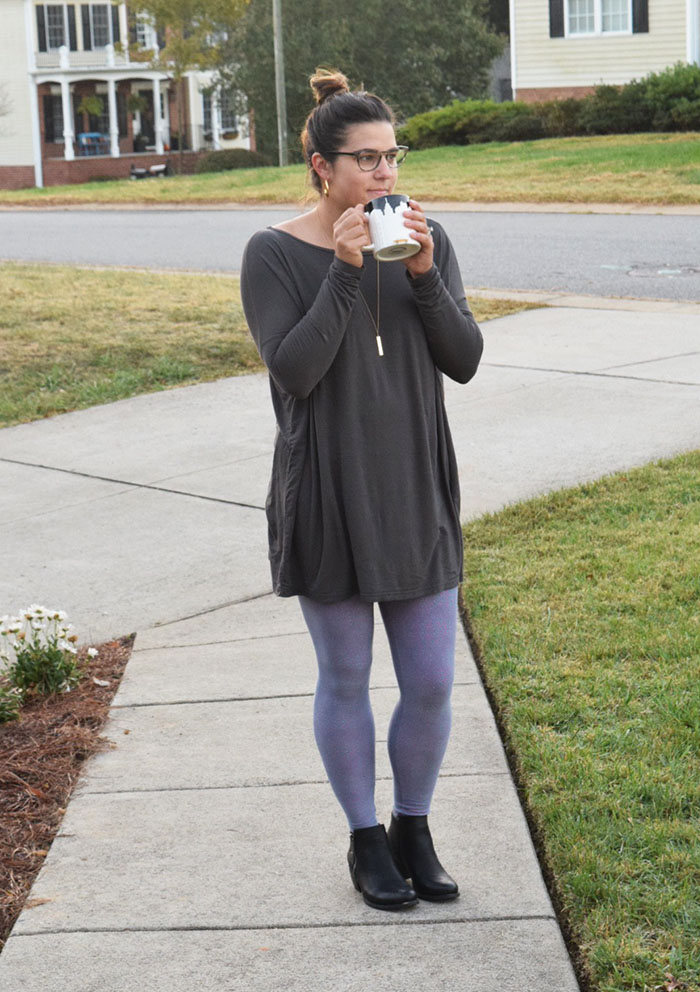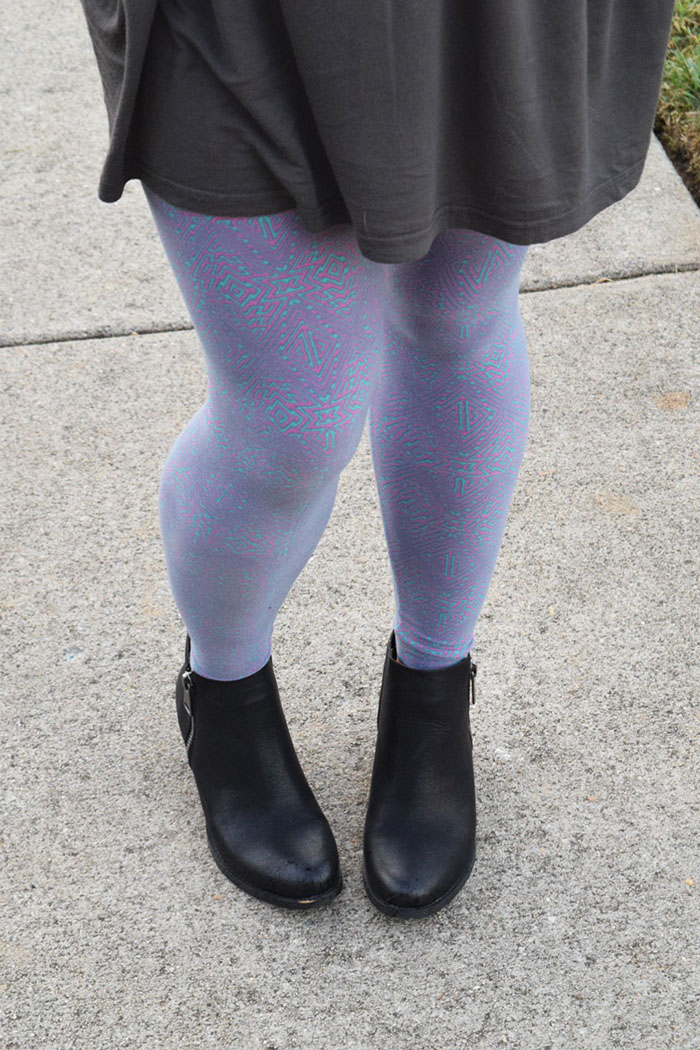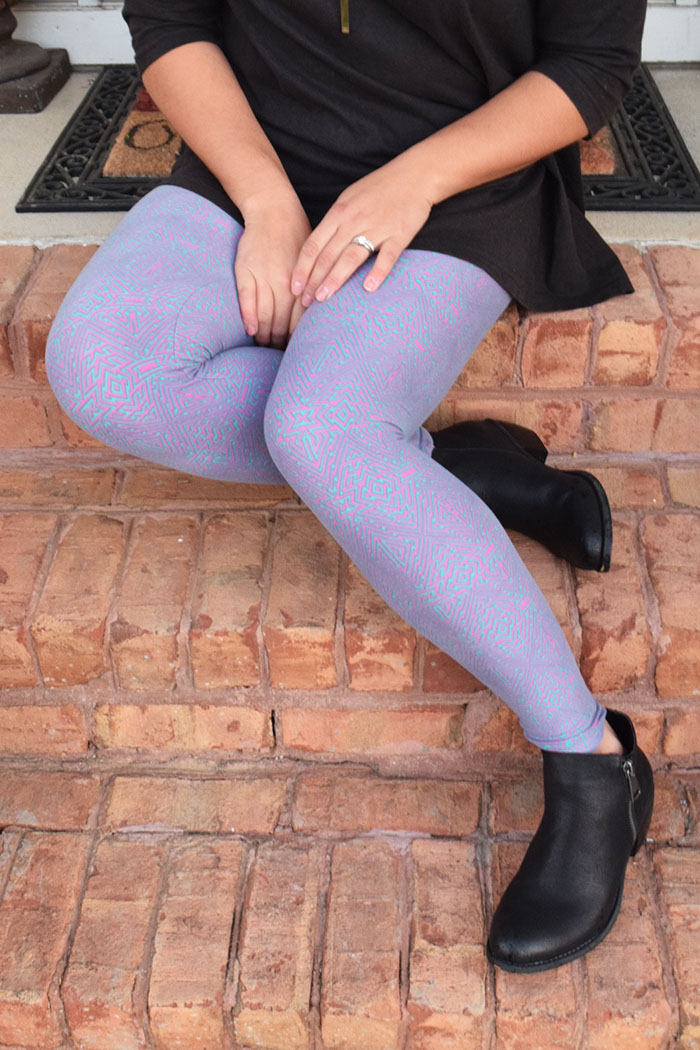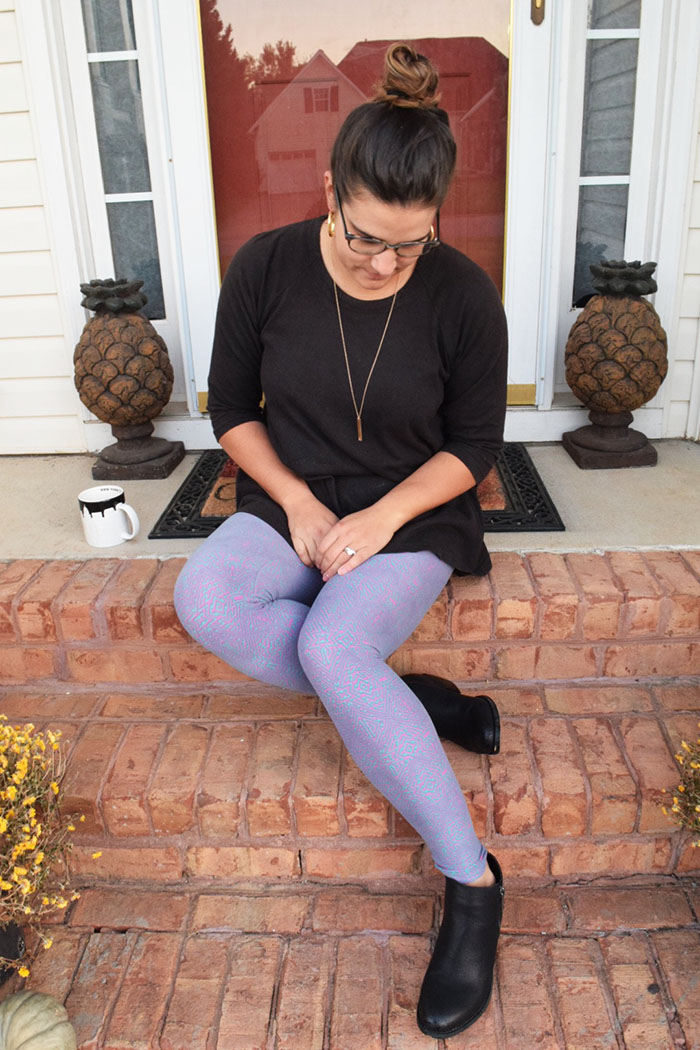 So you are saying I can't wear leggings everyday?! Well I would disagree, especially since I have found the comfiest pair of leggings ever! I imagine many of you have heard of the new clothing brand, LuLaRoe, that is taking over Facebook and many of our social media platforms. If you are like me, you often keep scrolling along and not giving the brand a second thought. Well I am here to tell you to stop scrolling! Recently I was sent a pair of leggings and a top from the wonderful Haley Cole LuLaRoe Shop. I wish I paid attention to this brand much sooner because I would never had bought leggings anywhere else. Ya'll these leggings feel like butter. Does that sound strange? Maybe, but I have no other way to describe them! The leggings are for the most size one size fits all but they do have a couple options for sizing issues that might arise. They also come in what seems like thousands of styles to fit even the most daring fashionistas. I love most pair of leggings, but these LuLaRoe pants are on a whole other level. The fit is fantastic and they really feel like I am wearing a second layer of skin. I love the variety of prints, that range from classic colors to wild holiday designs.
The company doesn't stop with just leggings. They sell tops and dresses that meet all your comfy style requirements. The tops are loose with the perfect flow and luxuriously soft. The tops and dresses pair perfectly with the leggings. I can't say enough positive things about this brand. I highly recommend you find out more for yourself, but trust me when I say I regret disregarding all the posts, because Ive missed out on the comfiest leggings for such a long time.
Check out Haley Cole's shop to see all the styles available. Even better head to her store today or every Wednesday for her weekly sale. The sale starts at 8pm EST. Each shop has a new set of inventory so be sure to check weekly to find the perfect pair (or two, or three!)
I would love to hear from you all in the comments below – Have you tried LuLaRoe leggings? What are your thoughts? Do you have any crazy prints?