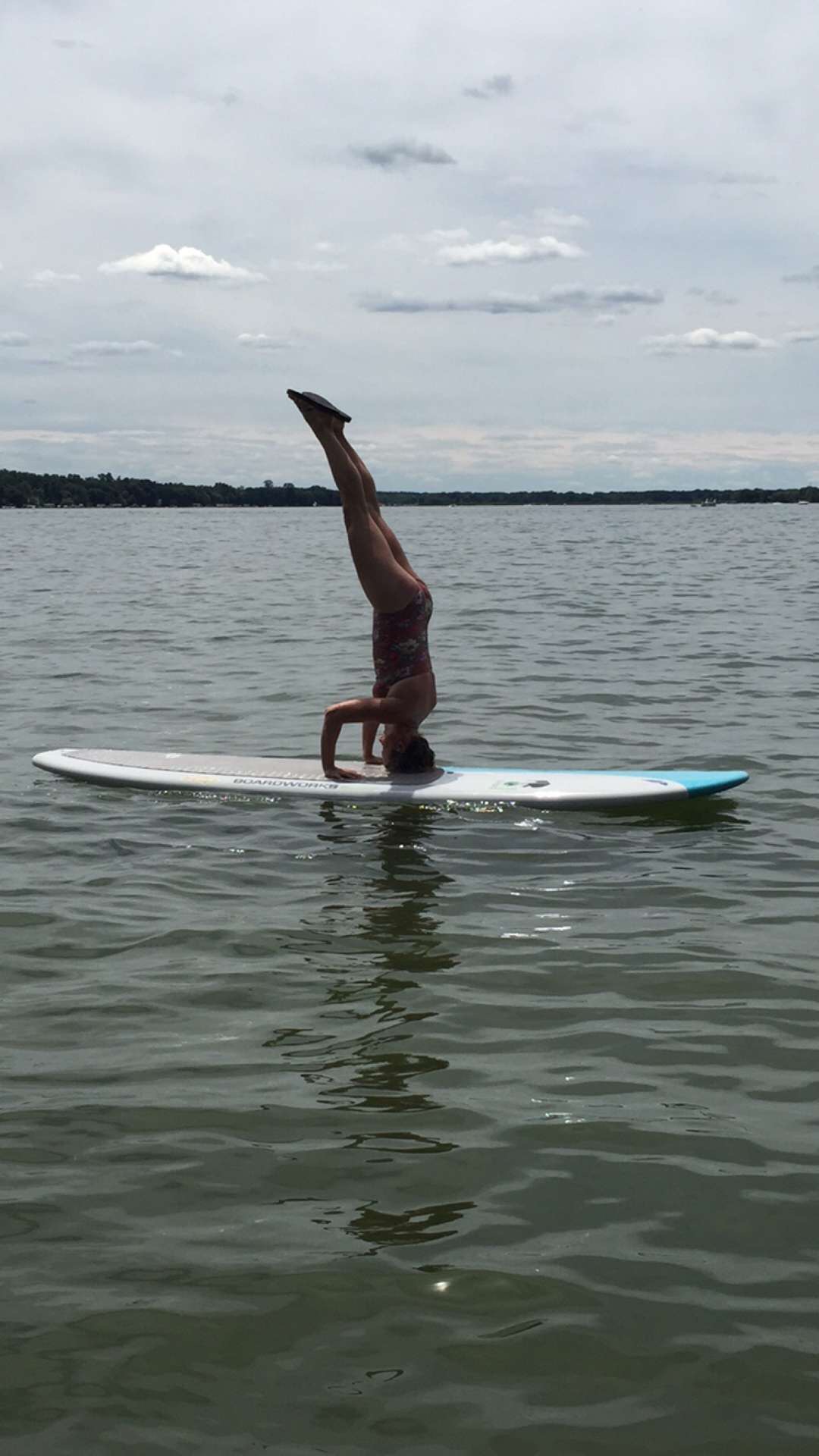 I wish these two photos were of me but instead they are of my yogi aunt 😉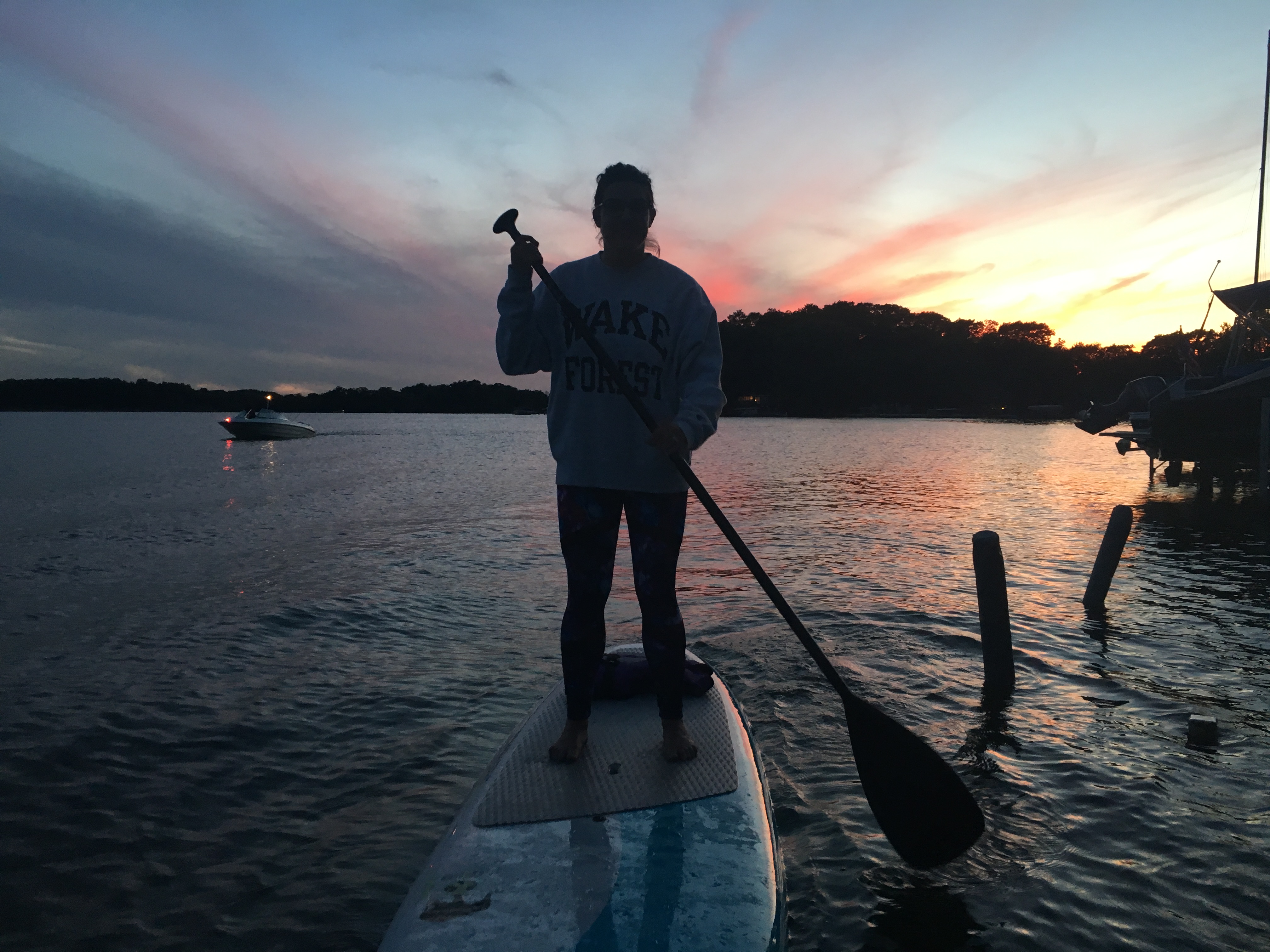 Can't beat a Lake sunset.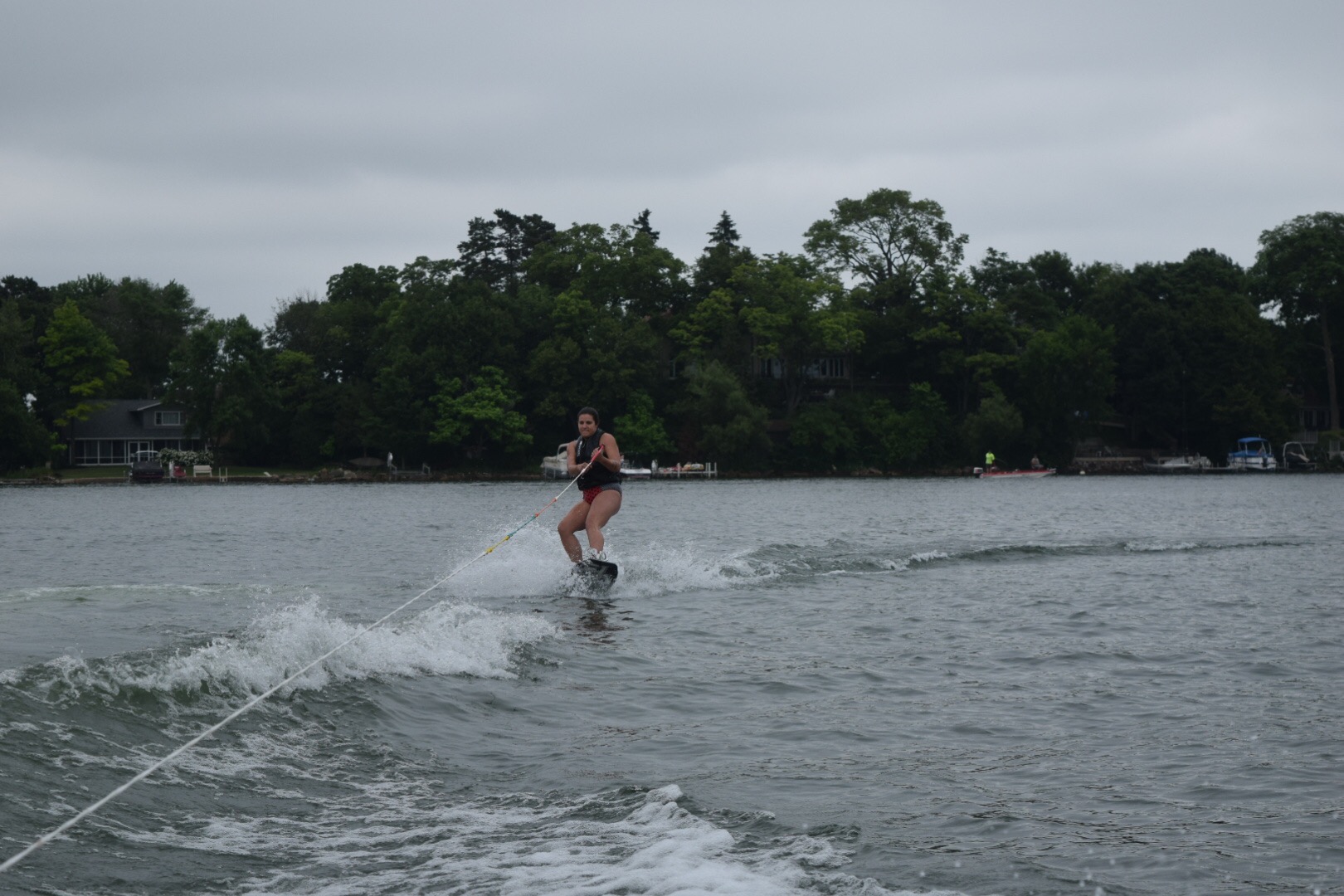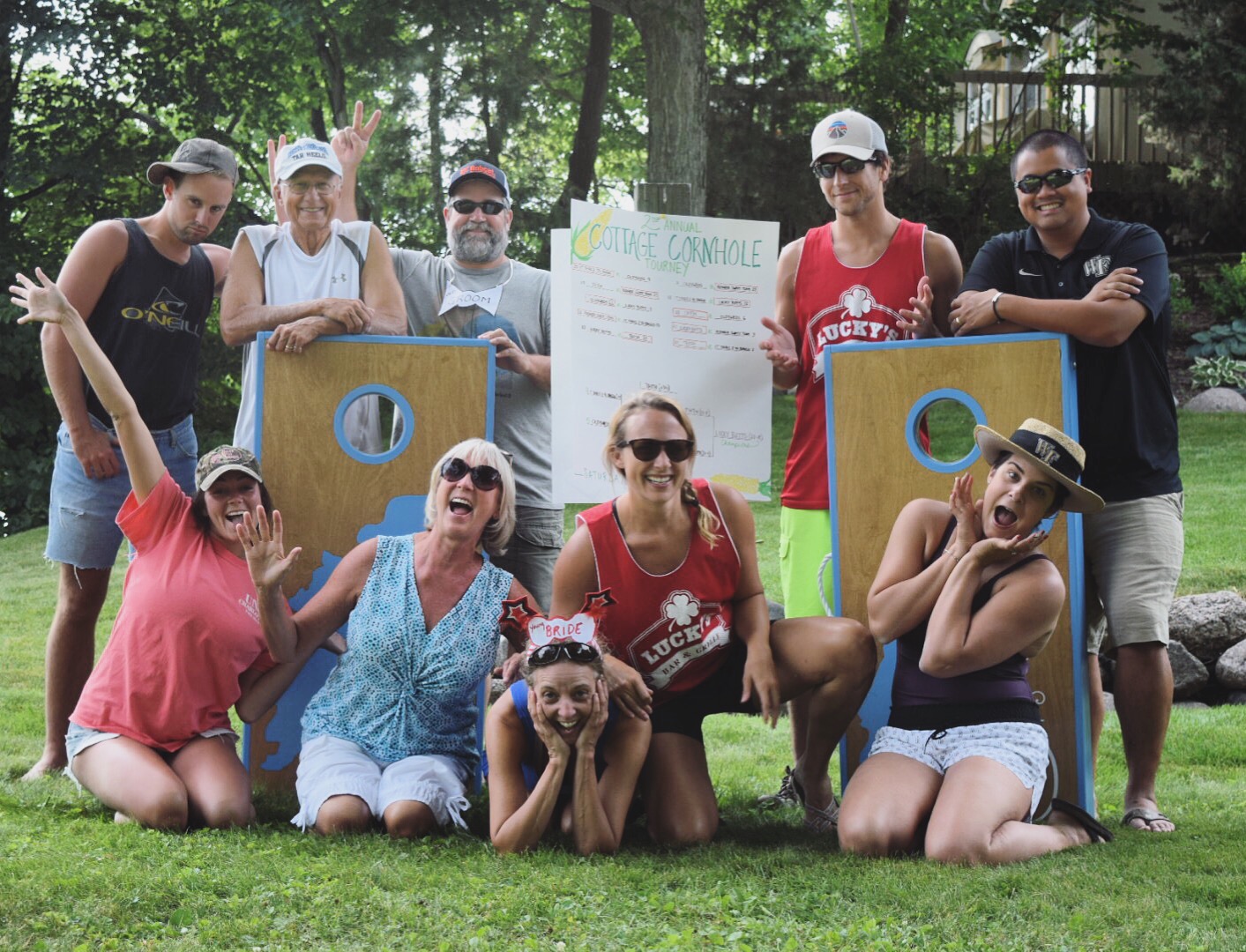 Gotta Love the Cobian/Love/Marescalco/Massey/Tang family.
I am heading to the lake this weekend to see my besties and celebrate a baby on board, engagements, and reunion. I can't wait for all the fellowship and conversation but I am most excited to get back to the Lake this summer. Earlier in July my family and I spent a week up in Wisconsin living the lake life, something we do every summer, and I am itching to get back on the water. Whether you are a beach or mountain girl, I'm sure you can find plenty of reasons to love the lake. I am sharing my favorite activities on the lake, reasons why I love it so much, and essentials for your next trip to the lake.
Favorite Lake Activities
1. Go paddle boarding. This is by far my favorite lake activity as it is peaceful and not to mention a great workout.
2. SUP Yoga. Also on the paddle board, these classes have popped up all over the country. If you think you have mastered all the poses on land, try SUP yoga and really test your inner yogi. Most lake centers have SUP classes that provide you with a board with the class fee.
3. Go Fishing. Whether you fish off the pier in the middle of the lake, be sure to check out the state laws on fishing licenses. Most states require you to purchase a fishing license for a day, week, or year. The fines are steep if you are caught without a license, and trust me when I say this, you will get caught!
4. Water Volleyball. Probably one of the hardest games I've played, but if you like volleyball and want a challenge, this is it. We usually set up a volleyball net in the shallow end by the pier. Obviously you will want to make sure you pick a spot where the water is not too high or moving around will be a nightmare.
5. Water Sports. Feel like an Olympian and take on wake-boarding, water skiing, knee-boarding, slalom skiing, kayaking, and much more. I recommend going out earlier in the morning to avoid heavy lake traffic. Be sure to go out with an experienced driver and follow all safety measures to keep you and other lake dwellers safe.
---
I Love the Lake Because…
1.The Lake life is not a fashion show. You can switch out the makeup bag with sunscreen and the trendy outfits for swimsuits and towels.
2. One pieces are preferred. I rarely spend time sunbathing while I am at the lake and Id prefer being active, so generally only wear one pieces , which is always a more comfortable choice.
3. The sand is limited. The major drawback to the beach is the sand. The lake certainly comes with its own gross creatures and landscape, but it beats the sand for me.
4. No guilt for skipping a workout. If you are enjoying many of the activities listed above, you will be burning calories all throughout the day and skipping your workouts while on vacation will cause you no harm (but for the sake of routine, maybe throw in a few runs or HITT workouts)
5. Quality family time. I am fully aware you can spend time with your family anywhere, but for me this is the one time in the year the WI and NC folks come together and I cherish every moment with my crazy family.
LAKE ESSENTIALS

THE BEST SWIMSUITS FOR THE LAKE

I'd love to hear from you: Are you into the lake life? What are you favorite things about the lake?